Christian Persecution
Churches in southern Egypt will not celebrate Easter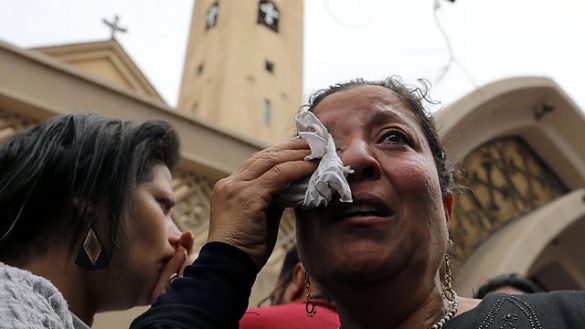 CAIRO — Egyptian churches, in the southern city of Minya, said on Tuesday that they will not hold Easter celebrations next Saturday in mourning for 45 Coptic Christians killed this week in twin bombings of churches in two cities during Palm Sunday ceremonies.
The Minya Coptic Orthodox Diocese said that celebrations will only be limited to the liturgical prayers "without any festive manifestations." Minya province has the highest Coptic Christian population in the country.
Parliament approved on Tuesday President Abdel Fattah el-Sisi's decision to declare a three-month state of emergency following the attacks, an action seen as a foregone conclusion since the legislature is packed with el-Sisi supporters. The Cabinet declared it had gone into effect as of 1 pm on Monday. The unicameral chamber preliminarily approved amendments to a set of laws on Monday aimed at speeding up the trials of those charged in terrorism-related cases. Following the attacks, el-Sisi ordered the formation of a new body called the "Supreme Council to Combat Terrorism and Fanaticism".
Read More: Y Net