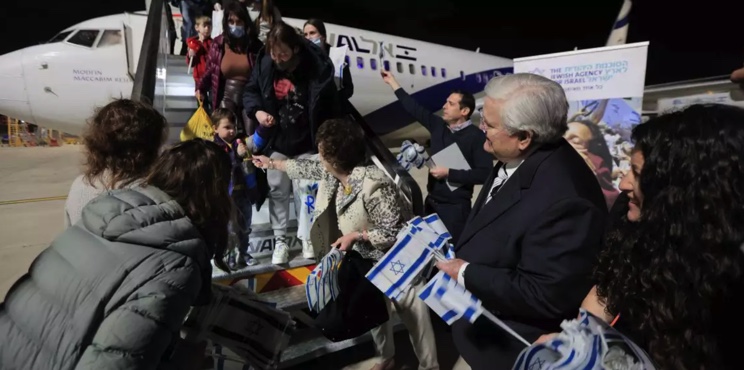 In The News
Christians United for Israel raises $2.5M to bring Ukrainian Jews to safety
The pro-Israel groups Christians United for Israel has raised over $2.5 million to help Ukrainian Jews fleeing the war in their country reach Israel safely, CUFI reported in a Facebook post.
On Wednesday, members of the CUFI leadership, including founder and chairman Pastor John Hagee, met a group of 150 Ukrainian refugees who landed at Ben-Gurion International Airport in Tel Aviv.
Speaking in a video filmed as the Ukrainian arrivals stepped off the plane onto the tarmac, Hagee said he was witnessing a "miracle in progress."
"There are thousands more innocent women, children, and elderly trapped in Ukraine, seeking safety and freedom," Hagee exhorted.
"Help us help the Jewish people of Ukraine now," he said.
"When we declare 'Never Again,' it is more than a slogan. We are making a promise, and this promise is being fulfilled through the generosity of CUFI's member and partners," the CUFI post read.
Read More: Israel Hayom