Hamas
Christian Zionist leader Matt Hagee hopes millennials 'will be as pro-Israel as we are'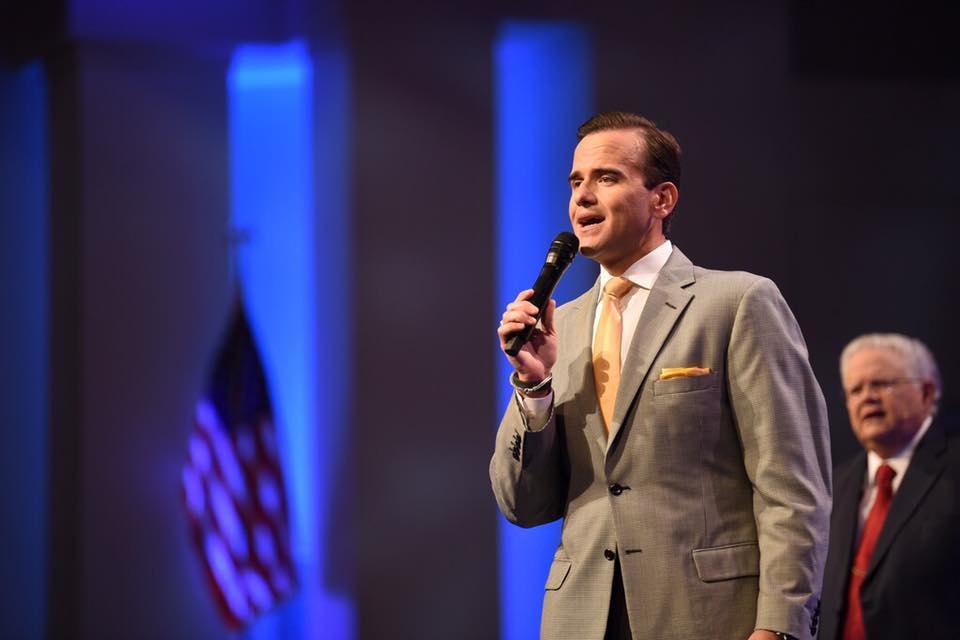 Ahead of one of the Christian Zionist community's signature annual events, it's easy to forget that support for Israel among Christians wasn't always a given.
In the early 1980s, many Christian leaders across the U.S. were teaching replacement theology, which argues that the Christian church has replaced Israel and the Jewish people.
"Israel has always had its enemies," Pastor John Hagee, founder of Christians United for Israel (CUFI), told JNS.org in 2013. "When I first started supporting Israel over 30 years ago, I was using the TV platform to preach against the doctrine of replacement theology, which was all the rage then."
Today, Christian Zionism finds itself in a much stronger position. On Oct. 29, John Hagee Ministries (JHM) will hold its 36th annual Night to Honor Israel at the Cornerstone Church in San Antonio. The event regularly draws prominent pro-Israel figures, including this year's keynote speaker Allen West, a former member of Congress and retired U.S. Army lieutenant colonel.
Hagee's Cornerstone Church, which is now run by his son, Executive Pastor Matt Hagee, has some 22,000 members and through JHM has donated more than $100 million to charities in Israel. At the same time, CUFI, which was founded in 2006, has some 3.5 million members and describes itself as "the largest pro-Israel grassroots organization in the United States."
JNS.org spoke with Pastor Matt Hagee about his father's legacy, the Trump administration and the future of Christian support for Israel.
JNS: In many ways, your father is seen as the father of modern Christian Zionism. What are your thoughts on your father's legacy and how do you hope to follow in his footsteps?
Pastor Matt Hagee: "My father built our church and CUFI from the ground up, but like any parent, if you ask him he'd tell you that what he and my mother are most invested in is their children. My father has been my greatest teacher and spiritual leader. I hope to build upon the amazing foundation he laid, and I believe I can because he is the one who has guided me through thick and thin."
As reflected in the Trump administration's policies, it would appear that this could almost be called a golden age for Christian Zionism. Do you see it this way?
"Things are certainly better today than they have been in a long time. But there is always work to be done, and as we reach more Christians about the importance of putting their faith into action by standing with Israel both in word and deed, the stronger the U.S.-Israel relationship will be. We are glad to have a friend in the White House, but with the back-and-forth of American politics—and even though I do not foresee it happening for years—we are ready for the day when we may not have such an ally leading our country."
Within the Jewish community, many millennials tend to view Israel more critically, and are less likely to be engaged in their faith than their parents' or grandparents' generation. What do you think is the best way to address this?  
"Every generation comes to realize that the rising generation needs to come to their own conclusions about a host of issues. We need to reach young people, and we need to do so on their terms. That is not just important in the pro-Israel context, but more generally when one is seeking to teach values to their children. Luckily, the values millennials hold dear, such as liberty, equality and social justice, are Israel's values; they are Judeo-Christian values. Our job is to ensure the next generation has an opportunity to see this with their own eyes. If we do that, our children will be as pro-Israel as we are."
Read More: JNS