Christian Persecution
Issues
Christian Mother Facing Execution in Pakistan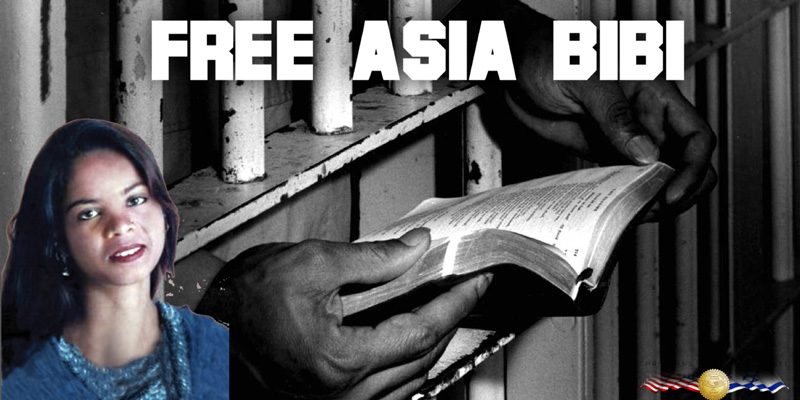 Six years ago Pakistani citizen Asia Bibi was charged with violating her home country's anti-blasphemy laws. She has been sentenced to death for her "crime," and in just a few weeks, her lawyers will be given one last chance to save her life.
In June 2009, Asia Bibi – then the 44-year-old mother of five children – got into an argument with a group of Muslim women while picking berries. The women protested when Bibi drank from the same water bowl they used. While this may seem absurd to some, in Pakistan, interactions between different religious groups are often layered with tensions that are reminiscent of 20th century American segregation.
In this case, the women considered Bibi unclean because she is a Christian. They reported Bibi to the authorities, and accused her of saying, "My Christ died for me, what did Muhammad do for you?" The police quickly arrested Bibi, and after a year in prison she was sentenced to death for blasphemy.
Prison has been a brutal experience for this woman, but nevertheless she holds firmly to her faith.
Tens of thousands of people around the world have asked the Pakistani government to free Bibi. And in Pakistan, those who speak out in her defense put themselves in great danger. Her husband and children have lived in hiding for years because of death threats against them. In 2011, a Muslim governor who supported Bibi's case and called for her death sentence to be revoked was murdered by his own body guard.
Bibi's lawyers have appealed her death sentence multiple times on the grounds of unreliable witnesses and a lack of evidence. There is some precedent for Pakistan's courts overturning death sentences for Christians accused of blasphemy. But hope is running out as the date for Bibi's final appeal approaches. In the second week of October, her lawyers will argue one last time that she should be set free.
Bibi's tragic story is just one example of how Christians in Pakistan have suffered unfairly for years. Pakistani Christians often suffer discrimination, persecution, and terrorism but they are undeterred in their faith.
Like the Jewish state we support, we at Christians United for Israel believe that we are compelled to speak up for the Christians of the Islamic world who are so often persecuted for their faith. There is no time to waste. Please join us in lifting Asia Bibi up in prayer as we ask God to move on her behalf. Your voice could be part of her miracle.