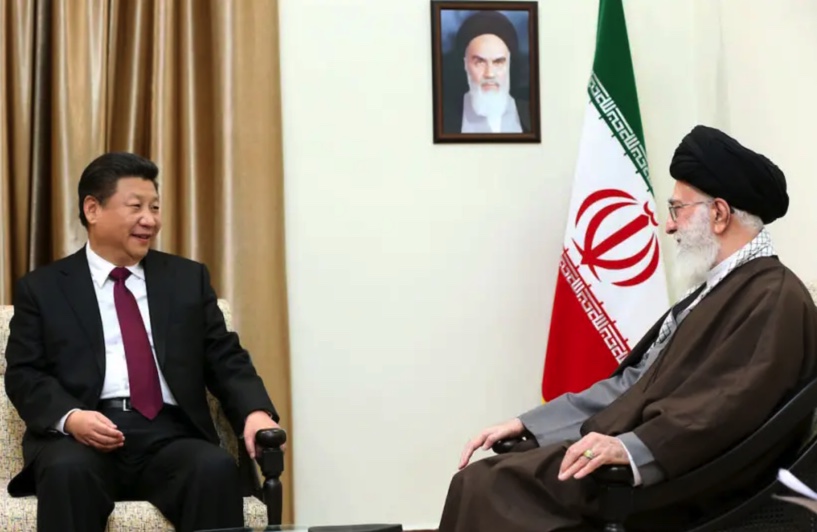 In The News
China's shift toward Iran can harm Israel, pro-US countries in Middle East
Iranian media is trumpeting the visit of Iran's foreign minister to China this week and Beijing has recently done outreach and important meetings with a number of countries in the region.
However, the increasing tensions between China and the US, as well as American concerns about Chinese investment in Israel and other pro-Western countries such as the UAE, could lead to US-China rivalry in the region that would have repercussions for Israel and its new Gulf partners.
According to Chinese media, State Councilor and Foreign Minister Wang Yi held talks on Wednesday with Kuwaiti Foreign Minister and Minister of State for Cabinet Affairs Sheikh
Ahmad Nasser Al-Mohammad Al-Sabah in Wuxi, east China's Jiangsu Province. Foreign ministers from the Gulf, Iran and Turkey were also heading to China, Reuters said. "Foreign ministers of Saudi Arabia, Kuwait, Oman, Bahrain and the Secretary-General of the Gulf Cooperation Council were visiting China between Monday and Friday."
Iran's foreign minister Hossein Amirabdollahian apparently arrives Friday, January 14. "Amirabdollahian will discuss a 25-year cooperation agreement signed by the two countries, Iran's foreign ministry said on Monday. China became a lifeline for Iran's economy after the United States withdrew in 2018 from a nuclear agreement agreed between major powers and Tehran," Reuters said.