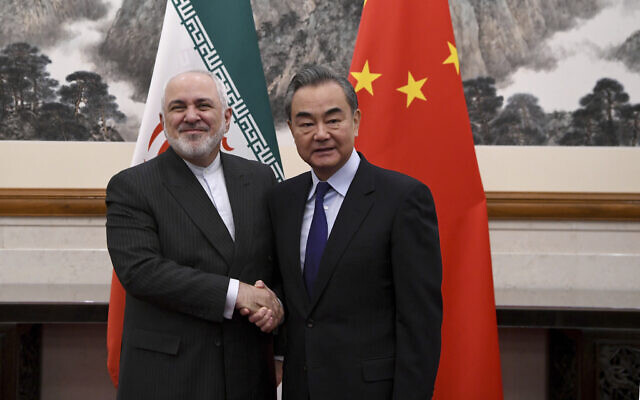 In The News
China, Iran to sign 25-year cooperation accord
03/26/2021
Accord expected to include Chinese investments in Iran's energy and infrastructure sectors
Chinese Foreign Minister Wang Yi arrived in Iran on Friday for a visit reports said would see the signing of a 25-year cooperation agreement between the two countries, both of which are under US sanctions.
This comes one day after China said it will make efforts to safeguard the 2015 nuclear deal between Iran and world powers, and defend "the legitimate interests of Sino-Iranian relations."
The accord, final details of which are yet to be announced, is expected to include Chinese investments in Iran's energy and infrastructure sectors.
The United States and Israel accuse Iran of using its nuclear industry to mask a weapons program.
"The signing of the comprehensive cooperation program of the Islamic Republic of Iran and the People's Republic of China by the foreign ministers of the two countries is another program of this two-day trip," Iran's state news agency IRNA said.
China is one of Iran's largest trading partners and long-time ally.
Read More: I24