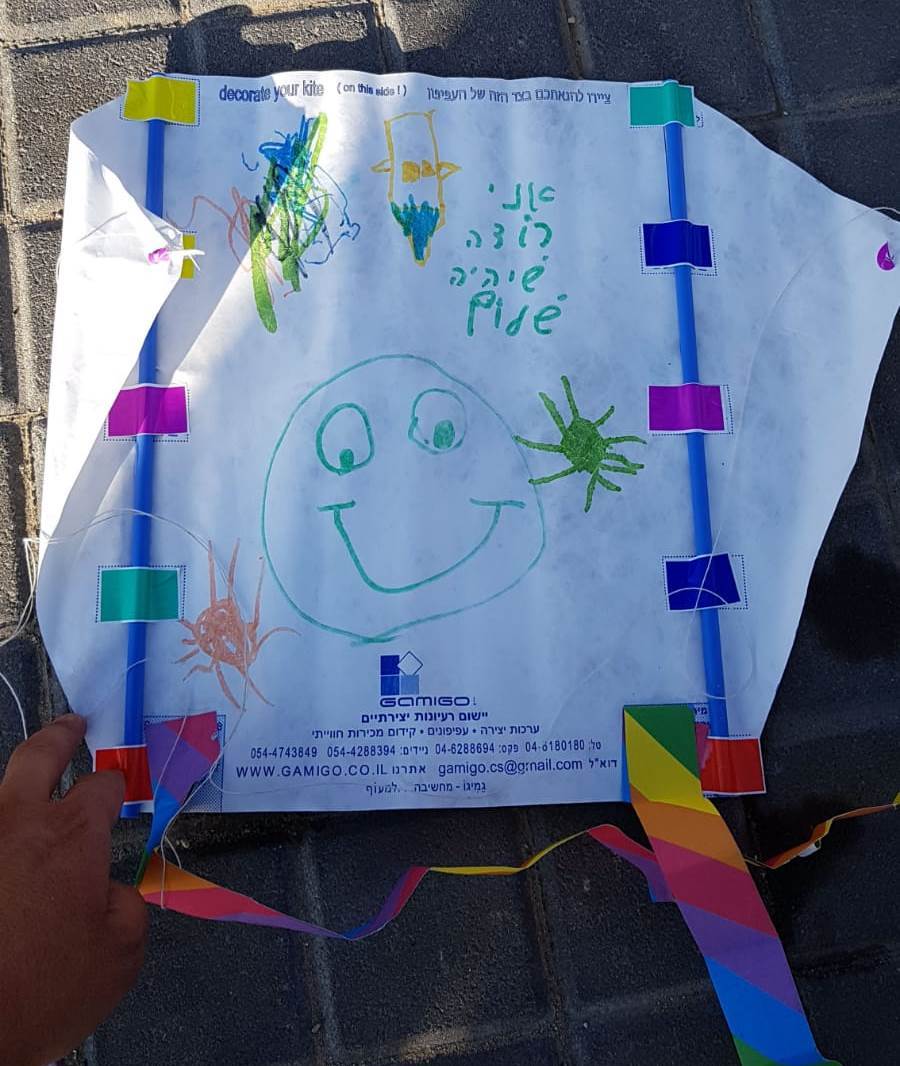 Israeli Society
Children of Sderot counter kite terror with kite festival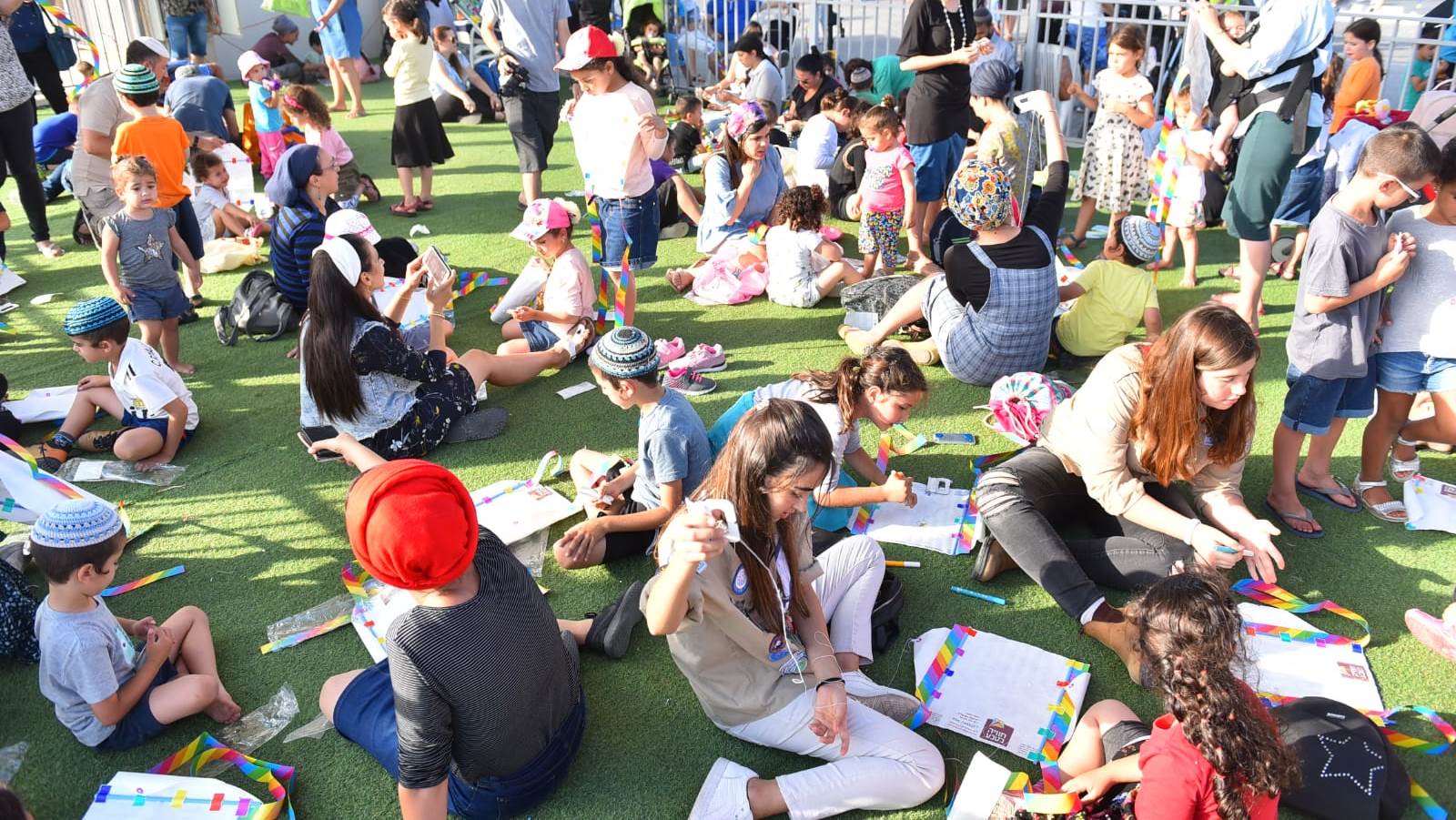 Hundreds of helium balloons and kites bearing flammable materials have been launched from Gaza since March 30, killing wildlife and incinerating thousands of acres of forests and agricultural fields in Israeli border communities.
In a therapeutic response to the kite terrorists operating just 33 kilometers from their city, officials in Sderot invited parents and children to create and launch colorful handmade kites bearing positive messages.
The kite-making workshop hosted by 7 Sderot Mall Center on Monday evening was open to families from the surrounding towns and featured a presentation of stories, legends and facts about the development of the kite.
Each child received materials from the Israeli company Gamigo to make his or her own kite. At the end of the workshop the kids flew their kites in the sky.
"As opposed to our neighbors from the Gaza Strip who have turned the wonderful hobby of flying kites into an act of terrorism, with terrible damage to agriculture, the children of Sderot and the surrounding communities are returning the kite to its source – from preparation to flying it into the sky and hoping that it will not fall," said Sderot Mayor Alon Davidi.
"We are busy with positive things and optimism and the desire that our children always be happy," Davidi added. "I also call on the children of Gaza to enjoy playing with kites and not be drawn astray by terrorist elements. Ours are kites of life, not death."
The weekend preceding the kite festival was marred by 17 kite-ignited fires on Saturday and 11 on Sunday.
In another positive response to the agricultural and environmental impact of the terror fires, Keren Kayemet Le'Israel-Jewish National Fund (KKL-JNF) began distributing thousands of tree seedlings to residents of Gaza border communities last Friday to kick off a week-long planting campaign.