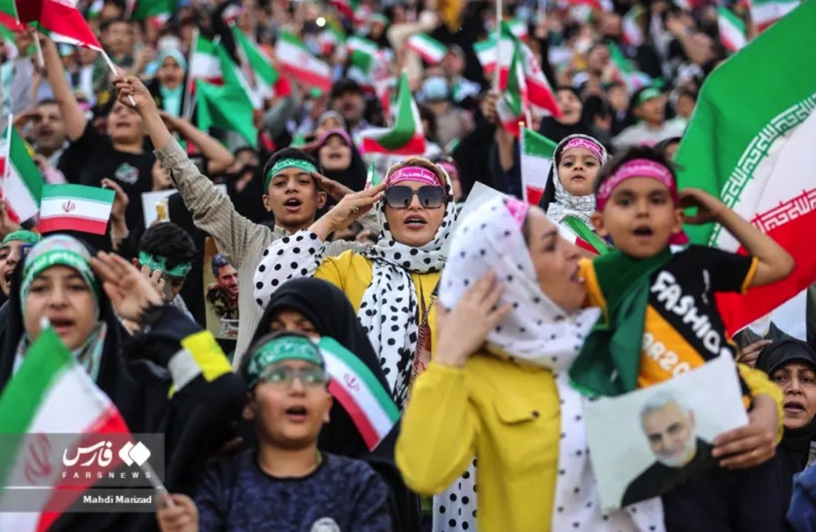 In The News
Children in Houston sing religious anthem associated with Iranian regime
Shi'ite children in Houston, Texas were seen in a video shared by Iranian media singing a song often used as a sort of religious anthem that also supports the Islamic Republic of Iran while wearing headbands, waving flags and saluting. The children sang the song in English and Persian.
The song, Salam Farmande (Hello Commander), was first published last year in Iran by a group called "Mah" (an abbreviation of the "Nation of Imam Hosayn" in Persian).
The song is written from the perspective of a child singing about his dedication to Muhammad al-Mahdi, a messianic deliverer who according to Islamic belief will fill the earth with justice and equity and redeem Islam. The lyrics describe the child as insisting that despite his young age, he will "sacrifice everything" and serve al-Mahdi.
The original song in Persian makes references to Iranian Supreme Leader Ali Khamenei and former IRGC Quds Force commander Qasem Soleimani, with one line stating "I promise to be your Haj Qasem."
Read More: The Jerusalem Post