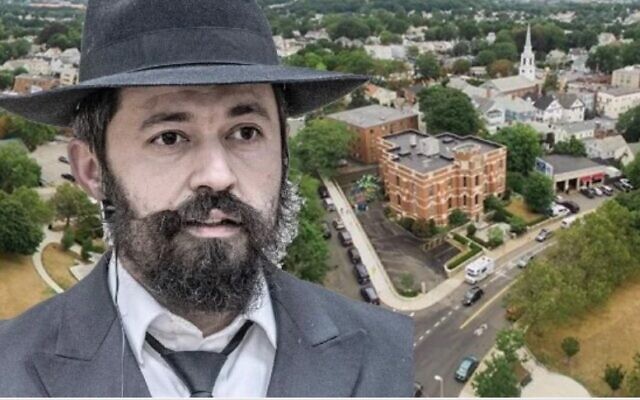 Chabad rabbi stabbed and wounded in attack outside Boston Jewish center
A Chabad rabbi was attacked and stabbed multiple times outside a Jewish center in Boston on Thursday in an apparent antisemitic attack. He was hospitalized in stable condition.
Rabbi Shlomo Noginski was attacked while outside Shaloh House, a Chabad institute for Russian-speaking Jews in the Brighton neighborhood, Chabad.org reported.
The report said a man approached Noginski, who was outside talking on his phone. He drew a gun and told Noginski to take him to his car. When he tried to force him inside, Noginski tried to flee and the man stabbed him repeatedly.
Rabbi Dan Rodkin, the executive director of the Shaloh House, said Noginski was stabbed eight times.
A Boston Police Department spokesperson said the victim was stabbed outside the building that houses the school and synagogue on Chestnut Hill Street in Brighton at 1:19 p.m.
Read More: Times of Israel