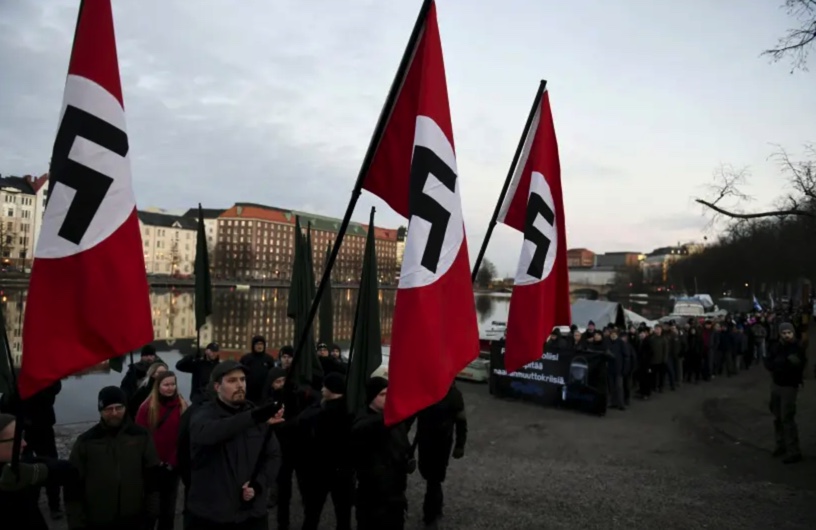 In The News
Casket draped in Nazi flag at Catholic funeral sparks outrage in Rome
A funeral procession outside a local church in Rome featured a casket wrapped in a Nazi swastika flag, sparking outrage in the Italian capital.
The Roman Catholic Church strongly condemned the incident on Tuesday. In a statement, the Vicariate of Rome described the incident as "serious, offensive, and unacceptable."
The Italian news site Open was the first to release photos and videos of the scene from the St. Lucia church in the Prati district. A group of about two dozen individuals can be seen lining up on both sides of the churchyard to greet the swastika-draped casket of Alessia "Tungsy" Augello, 44, a member of the far-right New Force Italian political party. Augello died in a hospital on Jan. 7 due to thrombosis complications.
After the mass, Augello's casket was hailed as it emerged from the cathedral with shouts and Nazi-style salutes.
In a statement, a Roman Jewish community organization said the incident was "even more outrageous because it took place in front of a church," according to Reuters.