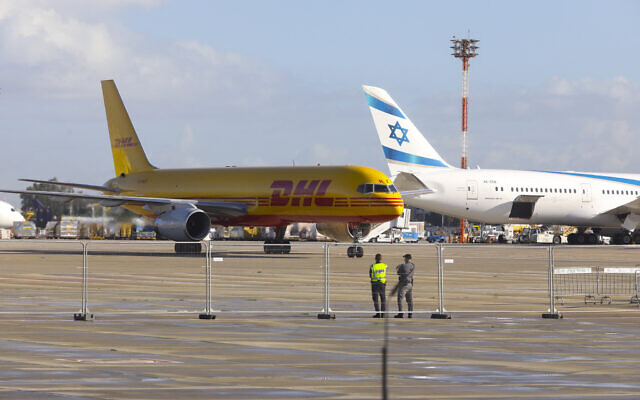 In The News
Cargo Plane Carrying First Batch Of Pfizer Vaccine Lands In Israel
12/09/2020
Israel's first batch of Pfizer vaccines landed on Wednesday as the country began to gear up for a mass vaccination effort to bring the coronavirus pandemic under control.
The plane landed from Brussels carrying a cargo of between 3,000 and 4,000 doses of the vaccine in an initial delivery, with hundreds of thousands more set to arrive on Thursday.
Prime Minister Benjamin Netanyahu, in a speech at Ben Gurion Airport, said that he would be the first person in Israel to receive the coronavirus vaccine as part of a campaign to encourage inoculation.
"What's important to me is that people of Israel get vaccinated. I believe in this vaccine. I want the people of Israel to get vaccinated and so I will be first," Netanyahu said.
"I have been the prime minister of Israel for quite a few years, and this is one of the most exciting moments," he said. "I worked hard for long months with the Health Ministry and other organizations to find a solution to the pandemic and now you see the forklift unloading the first vaccines of millions that will come for the people of Israel."
According to Channel 12, the first shipment is something of a pilot program, to practice the transit and storage of the vaccines, which must be stored at -70°C (-94°F) and used within five days of their removal from cold storage.
Read More: Times of Israel