Israeli Society
Car maker opens research center in Tel Aviv as 'lifeblood of future Ford'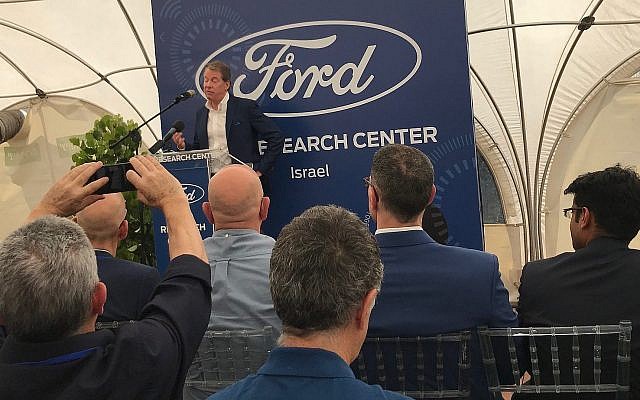 Ford Motor Company on Wednesday launched a research center in Tel Aviv to help the US car maker stay abreast of cutting-edge automotive technologies.
The Ford Research Center Israel will focus on identifying technology partners for the firm in the areas of connectivity, sensors, in-vehicle monitoring, and cybersecurity, and will serve as a research hub, working with Ford's global teams.
The new center will join other global research hubs set up by the firm in Aachen, Germany; Nanjing, China; and Dearborn, Michigan, in the US.
The facility, opened by the company's executive chairman Bill Ford, will be an integral part of the US car maker's vision of designing smart vehicles. The center will include a vehicle lab to support proof of concept efforts and AI work.
Ford has been working with local companies and partners in Israel's tech community for many years. In 2017, the US firm acquired Israel's SAIPS AC Ltd., a developer of computer vision and machine learning algorithms, in a foray into the autonomous vehicle field.
Udy Danino, the CEO and founder of SAIPS will be the technical director of the new center, which will work closely with SAIPS.
Read More: Times of Israel