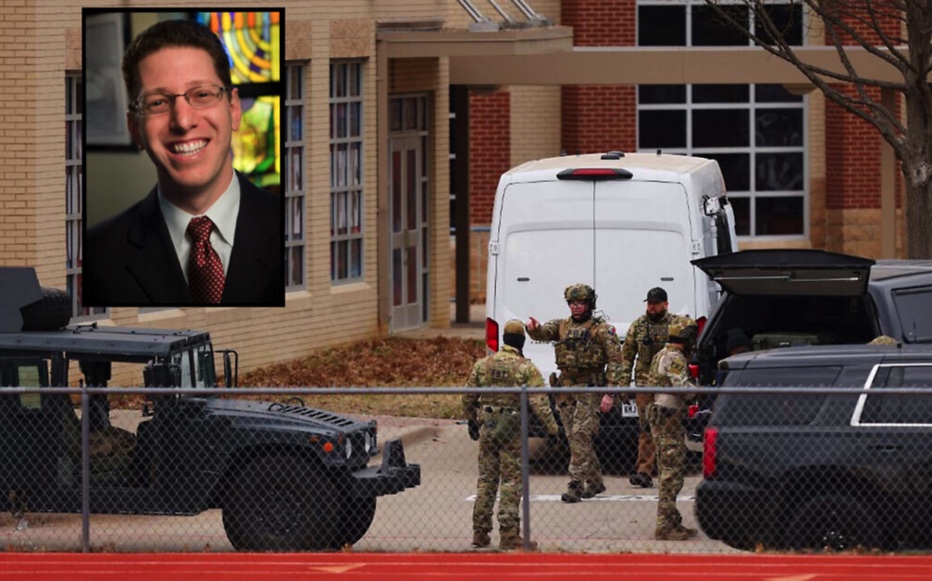 In The News
'Calm, collected' synagogue rabbi wowed FBI through 10-hour Texas hostage crisis
Local and federal law enforcement credited Congregation Beth Israel Rabbi Charlie Cytron-Walker's "calm and collected" demeanor for helping bring about a miraculous end to the ten-hour hostage crisis at his northern Texas synagogue on Saturday night.
Cytron-Walker and the three other worshipers who made it to Sabbath morning services in the quiet town of Colleyville surely felt the main risk they were taking by attending involved being present at an indoor, mid-Omicron gathering.
But that became the least of their worries when a suspect burst into Congregation Beth Israel (CBI) and proceeded to hold the four Jewish worshipers captive, apparently at gunpoint, for the remainder of the day.
While the first three hours of the ordeal were eerily streamed on Facebook Live — as Sabbath services are every week at CBI — details of what unfolded, and why, remained somewhat limited in the first hours after the safe release of the hostages.
What was clear to law enforcement, though, was the critical role that Cytron-Walker played in the way the harrowing day played out.
Read More: Times of Israel