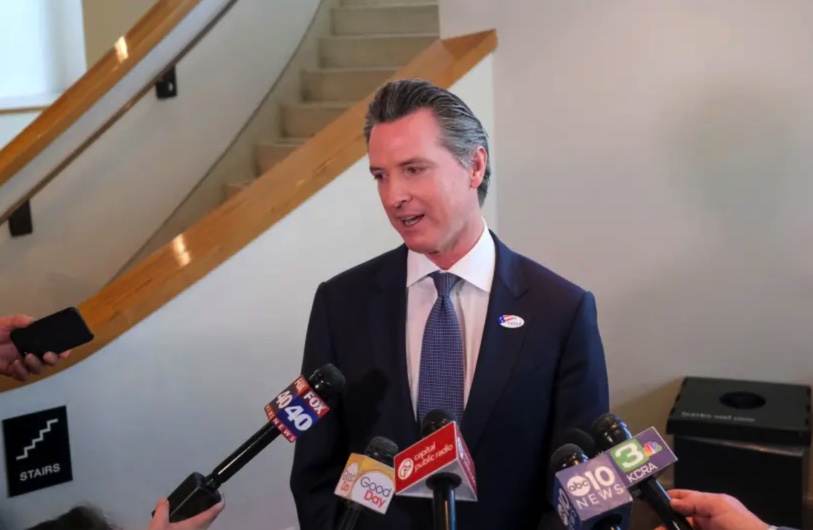 In The News
California Gov. Newsom launches Council on Holocaust education
California Governor Gavin Newsom announced on Wednesday the launch of the Governor's Council on Holocaust and Genocide Education during a visit to the Museum of Tolerance in Los Angeles.
The initiative will be commissioned with identifying instructional tools to teach students across the state about the Holocaust and other acts of genocide, to provide young people with the tools necessary to recognize and respond to on-campus instances of antisemitism, according to the governor's office.
The council said it will develop a volunteer speaker's bureau of individuals – including Holocaust survivors – that can engage teachers and students in conversation about the lessons of genocide.