Israel Defense Force (IDF)
Cabinet confirms Aviv Kochavi as Israel army's 22nd chief of staff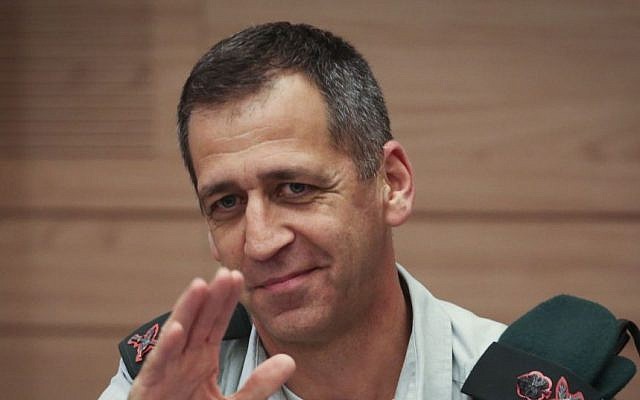 The cabinet officially voted to confirm Maj. Gen. Aviv Kochavi for the position of Israel Defense Forces chief of staff on Sunday. He is scheduled to take over the position on January 15.
Kochavi, the former head of Military Intelligence and the Northern Command, and the current deputy chief of staff, will be the 22nd commander of the IDF.
Current IDF chief Gadi Eisenkot was initially due to retire on January 1; however, to allow additional time for Kochavi to prepare for the role, Eisenkot's tenure was extended by two weeks.
Prior to the cabinet's vote, Prime Minister Benjamin Netanyahu said Kochavi was an "outstanding officer," who was "full as a pomegranate with innovative plans."
Netayahu also thanked the outgoing Eisenkot, saying he provided "dedicated and important service during a complicated period."
Justice Minister Ayelet Shaked also praised Kochavi, calling him a "fearless warrior, a moral commander, experienced and the most suitable person for the position of chief of staff during this sensitive period."
The cabinet's approval came hours after reports emerged that Prime Minister Benjamin Netanyahu had opposed Kochavi's appointment, instead preferring his former military secretary Maj. Gen. Eyal Zamir  for the role.
According to Army Radio, last month Netanyahu shouted at then-defense minister Avigdor Liberman who was said to have taken advantage of the fact that the prime minister was out of the country on a then-unreported visit to Muscat in order to appoint Kochavi over Zamir.
Last Thursday, Netanyahu announced that he had chosen Zamir for the position of IDF deputy chief of staff.
Read More: Times of Israel