Boycott, Divestment, Sanctions (BDS)
CA State Board of Education Says Proposed Ethnic Studies Curriculum Will 'Be Substantially Redesigned'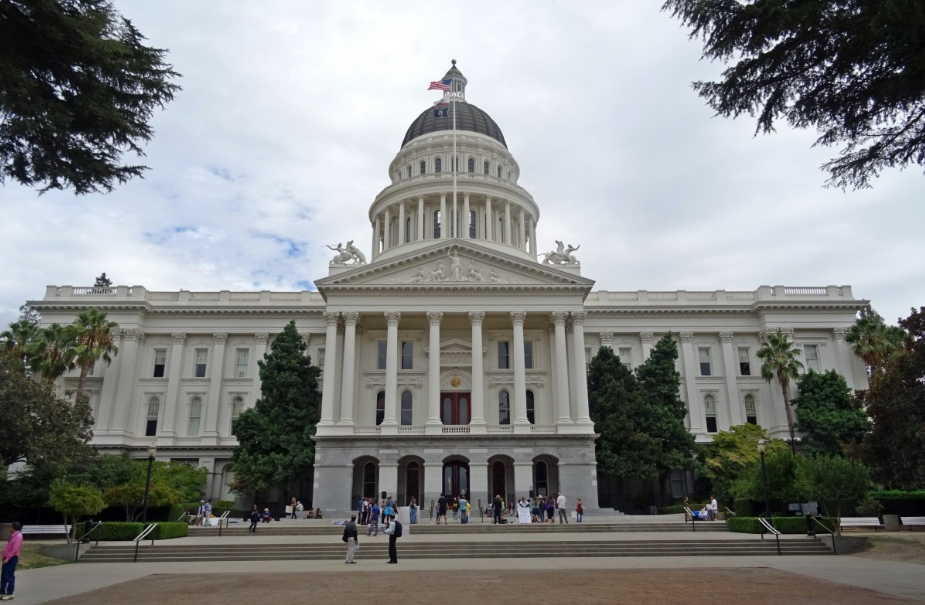 The California State Board of Education (SBE) announced on Aug. 12 that the proposed anti-Israel Ethnic Studies Model Curriculum (ESMC) will be replaced with an entirely new draft.
SBE President Linda Darling-Hammond, Vice President Ilene Straus and Board Member Feliza Ortiz-Licon said in the statement, "The current draft model curriculum falls short and needs to be substantially redesigned. Following the Instructional Quality Commission's review and response to all public comments, a new draft will be developed for State Board of Education review and potential approval. The Board will ultimately adopt an ethnic studies model curriculum that aligns to California's values."
Myriad Jewish groups have criticized the drafted ESMC for supporting the boycott, divestment and sanctions movement and failing to mention anti-Semitism as an example of bigotry; other ethnic groups have also called for the ESMC to be re-drafted. More than 13,000 people have signed an Israeli-American Council petition against the ESMC. The Los Angeles Times also came out against the ESMC in an Aug. 2 editorial.
The Simon Wiesenthal Center said in a statement to the Journal that the SBE's decision is a "victory for all Californians and a defeat for anti-Semites and extremists" and they are "Grateful to elected officials who intervened." The Wiesenthal Center said they are "ready to help revise [the] curriculum."
American Jewish Committee Los Angeles Regional Office Acting Chief of Staff Dganit Abramoff said in a statement to the Journal, "We thank the California Jewish Caucus, especially Senator Ben Allen and Assemblymember Jesse Gabriel, for their diligent efforts in challenging this biased and politicized curriculum. In the weeks and months ahead, we look forward to working with our state legislators and the California Department of Education to ensure that the next draft is more inclusive."
StandWithUs CEO and Co-Founder Roz Rothstein similarly said in a statement to the Journal, "We are proud of our community for standing up together and demanding changes to this deeply flawed curriculum. While we still have a long way to go, this statement is clear evidence that all of our voices are being heard. We need to keep speaking out until the state comes up with a curriculum we can all be proud of."
The Progressive Zionists of California (PZC) also said in a statement to the Journal, "PZC is heartened that so many people and groups came together to voice their opposition, and that we were heard. We also are committed to holding the State Board of Education accountable to creating a fair and transparent writing and review process to ensure this does not happen again. PZC looks forward to seeing a more balanced and inclusive Ethnic Studies curriculum for California's 2 million high school students."
AMCHA Initiative Director and Co-Founder Tammi Rossman-Benjamin said in a statement to the Journal that the AMCHA Initiative is "pleased" that the board is going "back to the drawing board" but the board needs to "establish overall safeguards to ensure that abusive and unconscionable attempts to hijack an educational curriculum in order to indoctrinate students with political, religious and ethnic hate is never attempted again. If the State Board of Education does not do this, it is imperative that our state's elected leaders introduce legislation to right this wrong and protect our students."
Israeli-American Council Co-Founder and CEO Shoham Nicolet said in a statement, "We believe the narratives and experiences of American Jews and Israeli Americans, which constitute distinct ethnic groups facing discrimination, must be included."
We look forward to working with the California Board of Education to ensure that the next draft curriculum will exclude hateful and discriminatory movements such as BDS, and includes the narratives of our community."
The Israel Group Founder and President Jack Saltzberg said in a statement to the Journal that while it's good that the board "admitted that there are problems with the curriculum," it's bad "that an Ethnic Studies curriculum was drafted in the first place that omitted the American Jewish heritage, reinforced anti-Semitic stereotypes, and included virulently anti-Israel propaganda. No draft would ever have had slurs against African Americans or any other ethnic group. This is nothing more than Jew-haters masquerading behind their disdain for Israel."
Read more: Jewish Journal