Archeology
Building projects at entrance to Jerusalem means real growth (and some growing pains)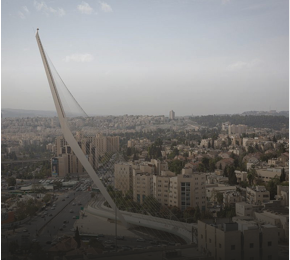 (June 25, 2019 / JNS) Just like "Rome wasn't built in a day," neither was Jerusalem, says Deputy Mayor of Jerusalem Fleur Hassan-Nahoum.
As a part of the city's development endeavors, Jerusalem's main entrance will undergo a grand makeover—a million-square-meter project including construction of a new entryway into the city, extension of the light rail and various new towers.
Along with such growth, Jerusalem residents can expect associated growing pains since private vehicles will be blocked from entering Jerusalem from the city's main entrance for three years, beginning in July 2019.
As a result of the road closures, traffic between the Chords Bridge and the International Convention Center will not be allowed for private vehicles, although public transportation will remain unchanged. An alternative route will be opened, passing through Herzl Boulevard and weaving around the government offices towards the city center.
Long term, according to Transportation Minister Israel Katz, the building of the new entryway into the city will decrease traffic at Jerusalem's entrance by branching out from the Motza Bridge on Route 1, the Jerusalem-Tel Aviv highway. It will also make room for an extension to the city's light rail.
Read More: Jewish News Syndicate