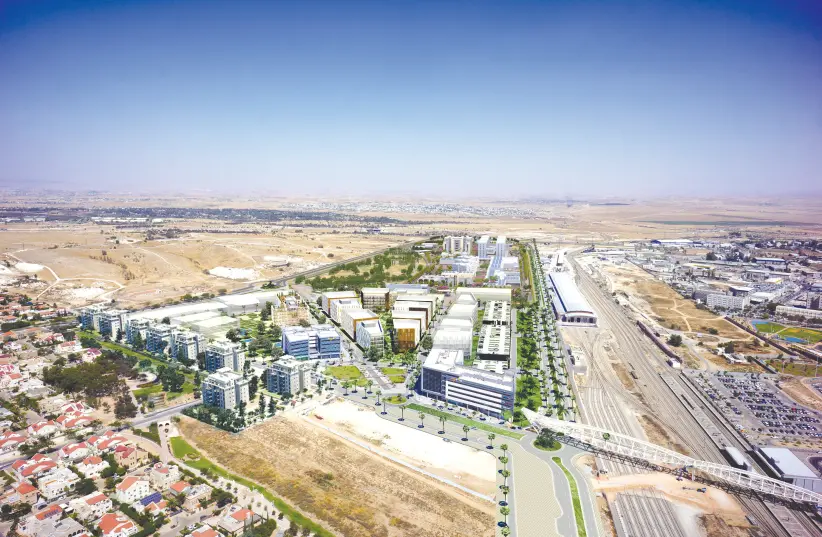 Israeli Technology
Building an Innovation Ecosystem in the Desert
Beersheba is positioning itself as a new innovation ecosystem alongside Tel Aviv, Prof. Dan Blumberg, vice president of Regional and Industrial Development at Ben Gurion University of the Negev (BGU) said Tuesday.
Speaking at the CyberTech Live C4I and Cyber Event, he spoke of the collaboration between the IDF, industry, academia, and local authorities in developing this new innovation ecosystem in Beersheba and the Negev.
 "It is a big opportunity, not only for Beersheba and the Negev, but is a big opportunity for the State of Israel and promises a future for the next generations," he said.
The idea was based on recent international research, which observed an emerging geography of innovation districts in cities and urbanizing areas around the world, which include several small to international companies contributing to the economic and social growth of an underdeveloped region.
 According to Blumberg, there are three crucial factors that contribute to developing a successful innovation ecosystem- infrastructure, such as buildings, roads, accessibility and parks; economic investments, and networking assets, or in other words how the people and companies within the ecosystem interact on a social level.
Another key component, he added, were universities, which can produce human capital and new research and ideas in collaboration with companies and industry as well as medical centers.
Read More: Jerusalem Post