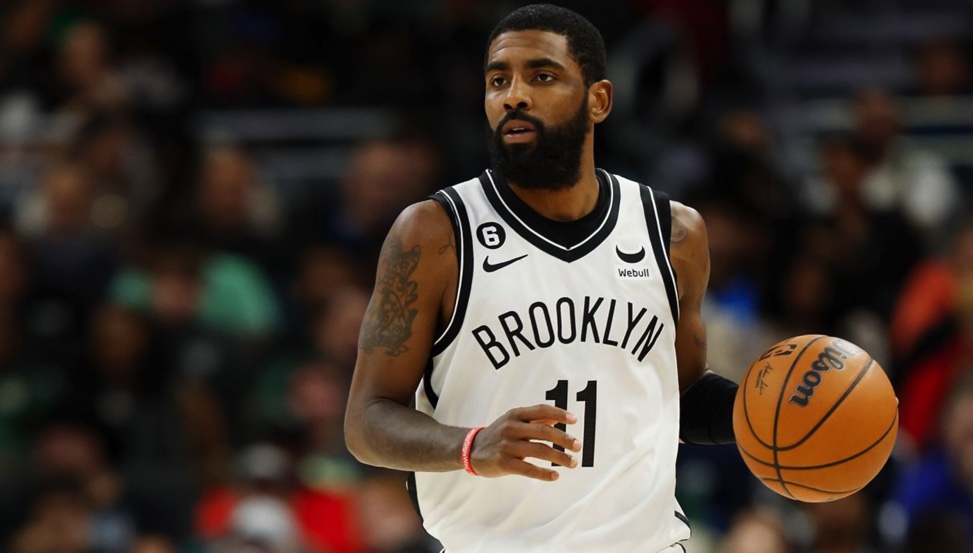 Antisemitism
In The News
Brooklyn Nets star Kyrie Irving defends his tweet about a documentary deemed antisemitic and stands by sharing a video by Alex Jones
Brooklyn Nets star Kyrie Irving said that he is "not going to stand down on anything I believe in" after he was condemned by the owner of his NBA team for tweeting a link to a documentary deemed to be antisemitic.
The star guard tweeted a link Thursday to the 2018 movie "Hebrews to Negroes: Wake Up Black America," which is based on Ronald Dalton's book of the same name. Rolling Stone described the book and movie as "stuffed with antisemitic tropes."
In a fraught post-game press conference after the Nets lost to the Indiana Pacers on Saturday, Irving defended his decision to post a link to the documentary.
"In terms of the backlash, we're in 2022, history is not supposed to be hidden from anybody and I'm not a divisive person when it comes to religion, I embrace all walks of life," he said.
"So the claims of antisemitism and who are the original chosen people of God and we go into these religious conversations and it's a big no, no, I don't live my life that way."
Several organizations have condemned Irving's tweet, including the Anti-Defamation League (ADL), the NBA, the Brooklyn Nets, and Nets' owner Joe Tsai.
Read More: CNN