In The News
Brooklyn College Athletes Draw Ire For Kneeling During Israel's National Anthem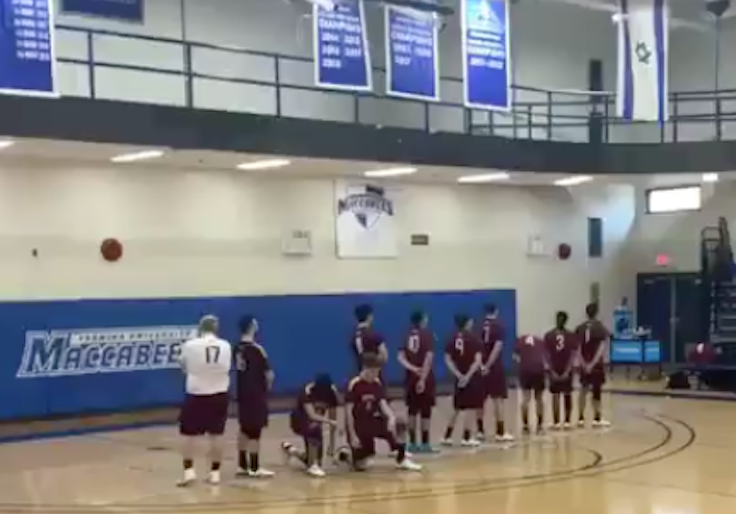 Student athletes at Brooklyn College are facing criticism after kneeling during the singing of Hatikvah, Israel's national anthem, before a volleyball match against Jewish students of Yeshiva University.
At a men's volleyball competition that took place during the weekend, two players from Brooklyn College can be seen on video taking a knee as Hatikvah plays. The kneeling Brooklyn players were subsequently identified as Omar Rezika and Hunnan Butt in social media posts on the event.
The episode is already making waves in the pro-Israel community after video of Rezika and Butt kneeling was posted on Twitter. The incident is just the latest in a long line of student athletes refusing to compete with, and even mistreating, their Jewish challengers. It has become commonplace in recent years for athletes to engage in anti-Israel political protests during sports competition. One of the more high-profile incidents occurred during the Rio Olympics in 2016, when Egyptian judoka fighter Islam El Shehaby refused to shake the hand of his Israeli competitor.
Dr. Ari Berman, president of Yeshiva University, told the Free Beacon he was disappointed to see that Brooklyn players "disrespected" Israel's national anthem.
Read More: Washington Free Beacon