Antisemitism
British police arrest man harassing Jewish kids on London train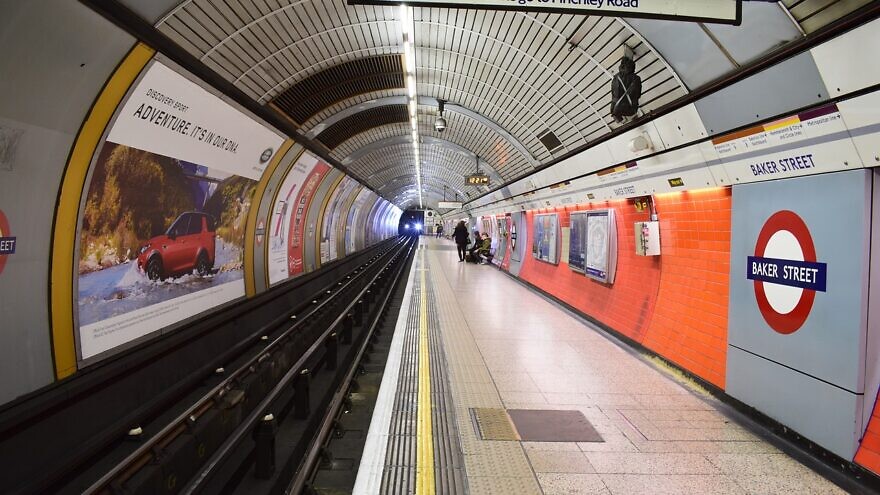 (November 26, 2019 / JNS) A man was arrested by British police over the weekend after two Jewish children were verbally harassed on London's Underground.
He was videotaped on Friday reading anti-Jewish Bible passages to two young boys wearing Jewish kipahs while they were traveling with their family on the train. The following day, a suspect, whose name and age have not been released, was held in Birmingham on suspicion of committing a racially aggravated public order offence and remains in custody, Sky News reported on Sunday.
The video also shows the man threatening another traveler off-camera who tried to intervene before Asma Shuweikh, a Muslim woman on the train, confronted the abuser.
"I tried to bring him down to a level where you can have a conversation so he doesn't go back to the Jewish family that were on the train," said Shuweikh, 36. "Being a mother of two, I know what it's like to be in that situation, and I would want someone to help if I was in that situation."
The video was shared on social media; many who saw the clip called Shuweikh "brave" and hailed her a "hero." Shuweikh said she would "not hesitate to do it again."
The father of the boys met Shuweikh for coffee on Monday in Manchester, bringing her flowers and thanking her in person. He said in a statement that he was "extremely grateful" to her, adding, "We are certain that without her intervention and distraction, he would have continued his abuse which could have escalated to physical violence."
Read more: Jewish News Syndicate