Hezbollah
Britain to blacklist Hezbollah in its entirety as a terror group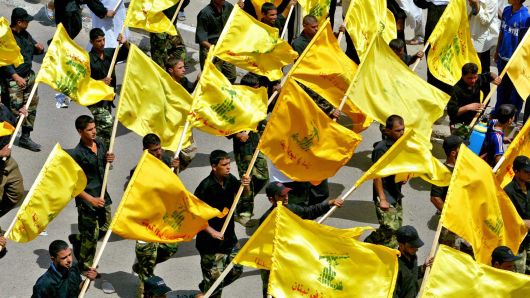 The United Kingdom on Monday moved to outlaw the Lebanese organization Hezbollah and recognize it in its entirety as a terror group, the British government said in a statement.
The powerful Iran-backed Shiite terror group is part of a new government announced recently in Lebanon. While the cabinet is headed by Saad Hariri, the Western-backed Sunni politician who has held the job since 2016, Hezbollah made significant gains at the expense of the largest Sunni party and now controls three government ministries.
Hezbollah has a decades-long history of conflict with Israel, including the bloody Second Lebanon War in 2006, and its leader Hassan Nasrallah regularly threatens to target Israel with thousands of advanced missiles that can reach all major Israeli cities.
Hezbollah's military wing had already been banned in Britain as a terror group, but its political wing was not.
"Hezbollah is continuing in its attempts to destabilize the fragile situation in the Middle East – and we are no longer able to distinguish between their already banned military wing and the political party," Home Secretary Sajid Javid said Monday. "Because of this, I have taken the decision to proscribe the group in its entirety.
Read More: Times of Israel