In The News
Bringing latest laser tech, Israeli surgeons help young burn victims in Haiti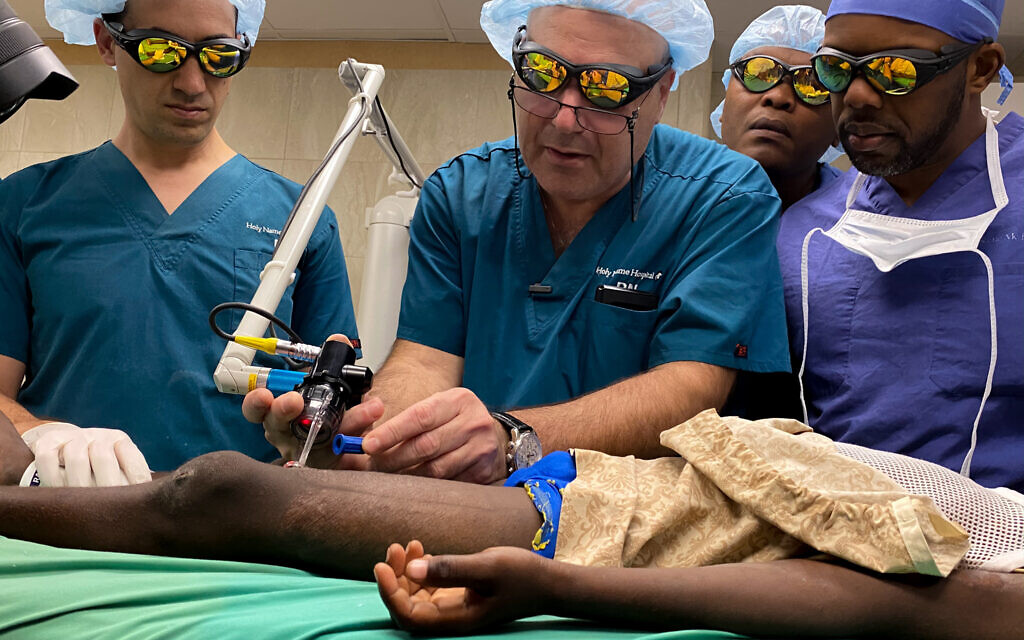 A team of burn and plastic surgery specialists from Sheba Medical Center in Tel Hashomer, Israel, traveled to Haiti in January, where they delivered and operated the country's first medical laser. The laser, donated by the New Jersey-based nonprofit Burn Advocates Network, is primarily used to treat pediatric patients suffering from catastrophic burns, a major health crisis in the Caribbean nation.
Sheba National Burn Center director Prof. Josef Haik and two Israeli colleagues mentored 30 surgeons, nurses, and therapists from six hospitals in Haiti and the Dominican Republic on how to use the laser and carry out other state-of-the-art care to reduce and alleviate disfiguring, painful and motion-restricting scarring.
The introduction of the Lumenis UltraPulse CO2 fractional laser to the Sacre Coeur Hospital in Milot constituted the first international satellite project of I-PEARLS (Israel Pediatric and Aesthetic Reconstructive Laser Surgery Center of Excellence), a recent partnership between Sheba and BAN creating the first laser treatment and research center in the Middle East focusing on healing pediatric burn survivors.
Read More: Times of Israel