Syria
Breaking Down Decades of Barriers: The IDF Helps Wounded Syrians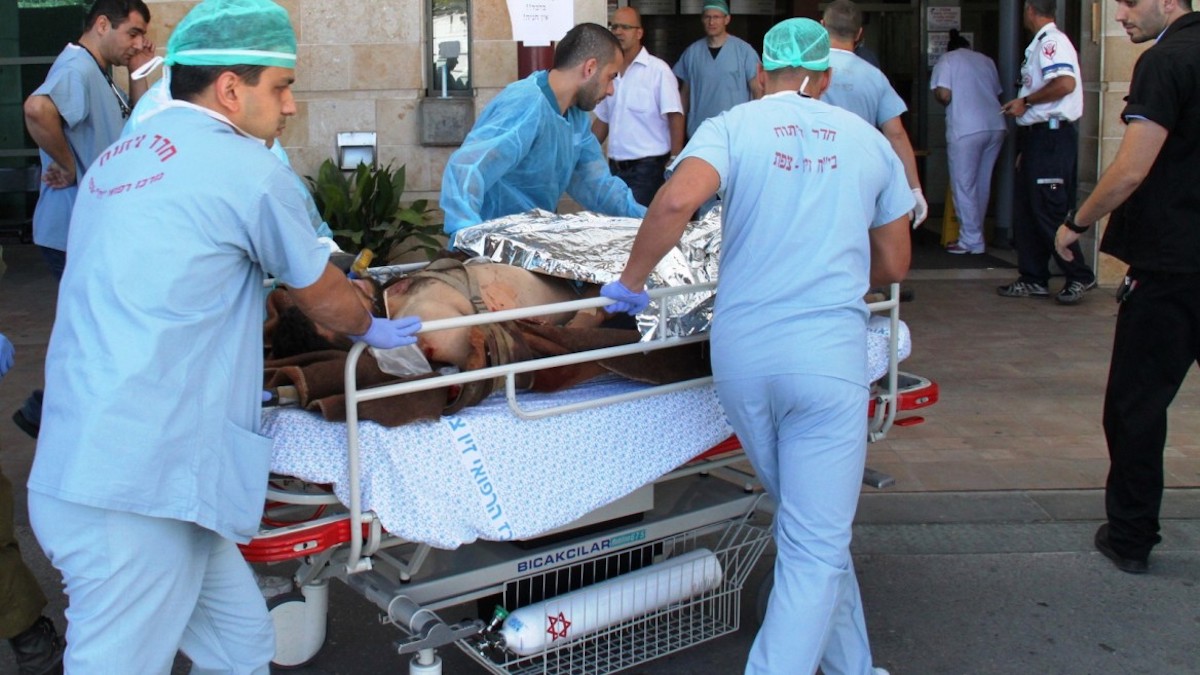 Israel has a long history of providing humanitarian aid to civilians in countries all around the world — including Haiti, Africa, Japan, Indonesia, Sri Lanka, Iraq, Mexico, and even the United States. Syria is also included on that list, despite the fact that the two countries have no diplomatic relations and have been in a state of war since the establishment of the Jewish state. That makes no difference to Israel, though.
Whether ally or enemy, the fact civilians are suffering and Israel is in a position to help is reason enough for Israel to get involved.
"The Syrian state is an enemy state," Maj. Efi Ribner, commanding officer of the Golan Israeli Liaison Office, who is responsible for coordinating all international activity along the Israel-Syrian border, told JNS.
"We have this humanitarian crisis, but it's an enemy state," he explained. Nevertheless, the government and the Israel Defense Forces "very quickly understood that it's not an issue of enemy or friend. It doesn't fit with the set of values that we live upon as a Jewish state … to stand on our side of the fence and say, 'You know what, we're not getting involved and we're going to let people suffer.'"
"We're good people, and there are people suffering on the other side, and they're bystanders in a very disgusting war that's taking place for years already, and there's really no one else coming to help them. And we can and we should be helping these people."
Israel decided to assist with the humanitarian disaster taking place across its border by launching "Operation Good Neighbor" in June 2016, which provides medical and civilian aid to Syrians, while maintaining Israel's policy of non-involvement in the country's civil war.
Ribner said that the main objective of the operation is not only to increase the assistance being given to Syrians by the IDF, and funded by Israel, but to also work with international organizations offering humanitarian aid and channel it through an existing infrastructure in Israel.
One organization called Rahma Relief Foundation donated $90 million worth of medicine, while another based in Louisiana, called Friend Ships Unlimited, worked in coordination with "Operation Good Neighbor" to build a field clinic immediately east of the Israel-Syria border. The clinic treats between 35 and 70 Syrian patients every day. The effort also helped international organizations in building a maternity hospital in a Syrian village near the Israel border, with NIS 6 million worth of donations used to buy machinery, beds and other necessities for the facility. A day after it opened, the first baby was delivered there.
Read More: Algeminer