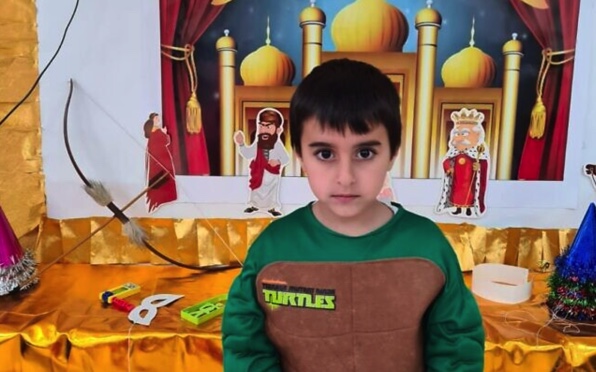 In The News
Boy is born on Independence Day, 1 year after his brother was killed by Gaza rocket
A year after a five-year-old boy was killed by a rocket fired from Gaza, his mother gave birth to another son on Israel's Independence Day on Thursday.
Shani Avigal gave birth at the Barzilai Hospital in Ashkelon. Her son, Ido, was killed in a rocket attack that hit their home in Sderot, on May 12, 2021, at the start of an 11-day conflict between Israel and Gaza terror groups.
Shani and her 7-year-old daughter were both also seriously wounded in the rocket attack that killed Ido.
Prime Minister Naftali Bennett congratulated the Avigal family, wishing them "great happiness."
"The people of Israel live," he said, using a Hebrew adage.
A day earlier, Bennett had tweeted that Avigal was pregnant and that he was praying for a healthy birth.
The newborn boy's traditional Jewish circumcision will be held on May 12, exactly a year after Ido was killed, the Ynet website reported.
Ido Avigal was killed by a piece of shrapnel that penetrated the fortified glass window of the family's bomb shelter.
During the eleven days of fighting last year, dubbed Operation Guardian of the Walls, terror groups in Gaza, led by Hamas, fired thousands of rockets at Israeli towns and cities.
Read More: Times of Israel