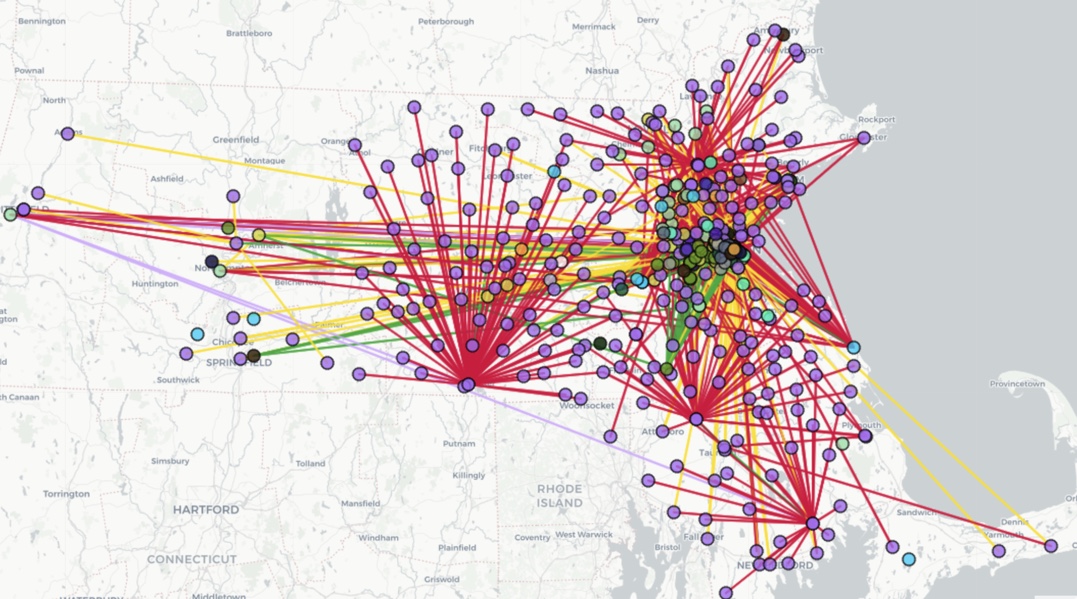 In The News
Boston Jews say a pro-Palestinian group's map of local 'Zionist leaders and powerhouse NGOs' is a guide to antisemitism
A Jewish arts group. A Jewish high school. A Jewish newspaper. A synagogue network. A major Jewish philanthropy that directs funds to mental health, homelessness prevention and refugee resettlement initiatives.
These are a few of the locations on a dense interactive map of "Zionist leaders and powerhouse NGOs" in Massachusetts created by an activist group that says it aims to expose "local institutional support for the colonization of Palestine" and reveal how support for Zionist causes is a nexus point for various "other harms" in society, ranging from gentrification to the prison-industrial complex to ableism.
The Mapping Project, a Boston-area pro-Palestinian activist collective aligned with the local Boycott, Divestment and Sanctions movement targeting Israel, is using its map (which includes addresses of the organizations and names of their staffers) to draw literal links between dozens of area Jewish groups, universities, foundations, police departments and other organizations.
The group says its goal is to demonstrate that "institutional support for the colonization of Palestine is structurally tied to policing and systemic white supremacy here where we live, and to US imperialist projects in other countries."
Jewish groups in the state say The Mapping Project's efforts amount to little more than an attempt to catalogue and intimidate area Jews.
Read More: JTA