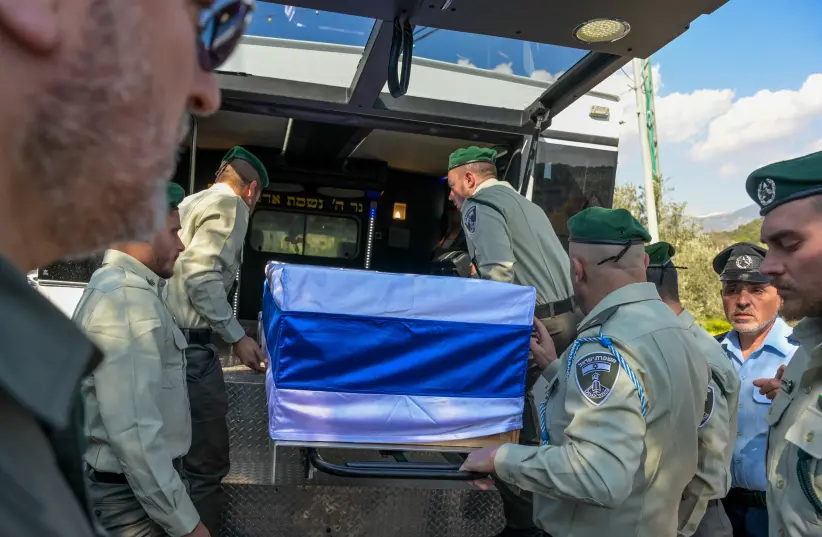 In The News
Terrorism
Border Police officer who was killed in Shuafat terror attack laid to rest
Hundreds of people on Tuesday attended the funeral of Israel Border Police officer Asil Suaed, who was killed in a terror stabbing attack in east Jerusalem a day prior.
He was laid to rest in the northern village of Huseiniya where he grew up.
Suaed's colleagues from the Border Police were in attendance at the funeral, as well as Israel Police chief Kobi Shabtai and Border Police commander Amir Cohen.
The Shuafat terror attack 
The officer was killed in a stabbing attack at the checkpoint to the Shuafat refugee camp just hours after a man in his 20s was lightly injured after being stabbed by a terrorist near the Chain Gate of the Temple Mount on Monday afternoon.
Read More: Jerusalem Post