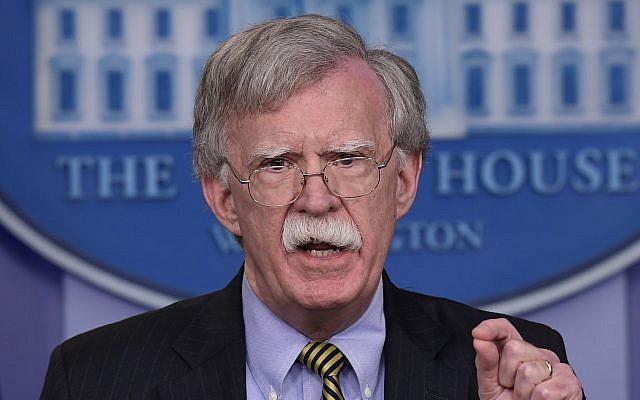 US-Israel Relationship
Bolton: US 'strongly supports' anti-tunnel operation in Israel's north
US National Security Adviser John Bolton on Tuesday expressed "strong support" for Israel's operation against Hezbollah attack tunnels crossing the Lebanese border, saying Washington backed Jerusalem's "efforts to defend its sovereignty."
In a tweet, Bolton called on the Iranian-backed Lebanese terror group to stop digging tunnels into Israel and refrain from responding to the operation.
He also called on Iran and "all of its agents" to cease "provocations" that threaten the Jewish state's security.
The Israel Defense Forces launched early Tuesday a large-scale operation to destroy cross-border attack tunnels constructed by the Shiite terrorist organization.
Prime Minister Benjamin Netanyahu vowed to take additional steps, including clandestine operations, to protect Israel against Hezbollah's efforts to attack the Jewish state.
"Anyone who tries to harm the State of Israel will pay a heavy price," he said in a statement, his first public comment on the operation, dubbed Northern Shield.
Netanyahu, who also serves as defense minister and foreign minister, returned to Israel from Brussels early on Tuesday, after a snap meeting with US Secretary of State Mike Pompeo, during which the two discussed the operation.
Read More: Times of Israel