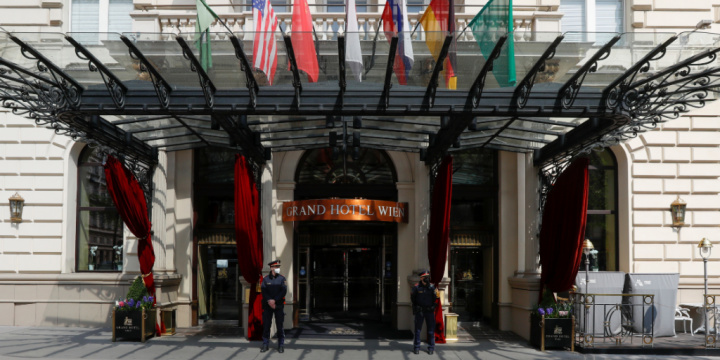 Blinken: Return to Iran deal could be 'very hard' if talks drag on
PARIS — US Secretary of State Antony Blinken on Friday warned Iran that the United States could eventually give up on rejoining a nuclear deal if talks in Vienna drag on.
"There will come a point, yes, where it will be very hard to return back to the standards set by the JCPOA," Blinken told reporters in Paris, referring to the 2015 nuclear accord from which former US president Donald Trump withdrew in 2018.
At the press conference alongside Blinken, French Foreign Minister Jean-Yves Le Drian said the responsibility now lies with Iran.
"We expect the Iranian authorities to take the final decisions — no doubt difficult ones — which will allow the negotiations to be concluded" in Vienna, Le Drian said Friday.
Parties to the nuclear deal — Britain, China, Germany, France, Russia and Iran — have been meeting in Vienna for months with indirect US participation in order to restore the deal, which promised Tehran sanctions relief in exchange for curtailing its nuclear program.
Read More: Times of Israel