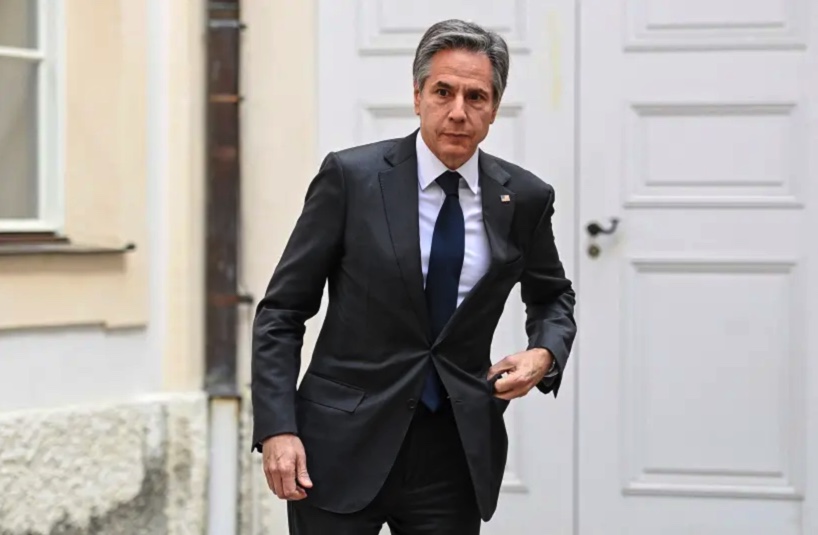 Issues
Blinken heads to Israel to talk with Bennett about halting Russia's war
US Secretary of State Antony Blinken will speak with Prime Minister Naftali Bennett about Israel's mediation efforts to end Russia's war against Ukraine when he visits the Jewish state starting Saturday as part of his Middle East trip that will include stops in Morocco and Algeria.
"We will be discussing Israel's efforts" to negotiate between Russia and Ukraine, US Acting Assistant Secretary for Near Eastern Affairs Yael Lempert told reporters on Thursday, adding that "we appreciate Israel's role."
Prime Minister Naftali Bennett met with Russian President Vladimir Putin two days after the start of the war and has spoken separately by phone both with him and Ukrainian President Volodymyr Zelensky.
Zelensky and Ukrainian officials have praised his efforts and spoken of Jerusalem as a possible venue for a summit with Russia.
It is Blinken's second trip to Israel since taking office last year and his first to Morocco and Algeria. Blinken is expected to meet with Bennett, Foreign Minister Yair Lapid, Defense Minister Benny Gantz and President Isaac Herzog.
Read More: The Jerusalem Post