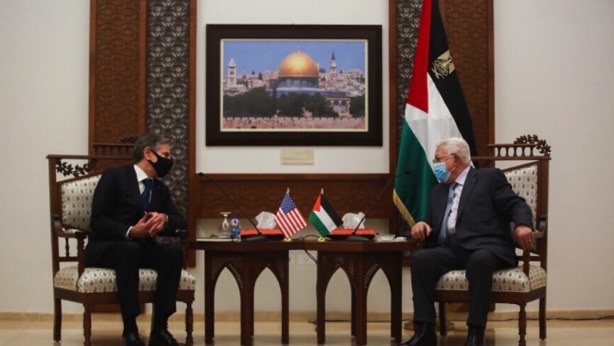 In The News
Blinken calls Palestinian leader Mahmoud Abbas to discuss relations, reform
U.S. Secretary of State Antony Blinken spoke on the phone with Palestinian Authority leader Mahmoud Abbas on Monday.
According to a U.S. State Department readout of the call by spokesman Ned Price, the two discussed the Biden administration's goal of strengthening America's relationship with the P.A. and the Palestinian people, in addition to the need to improve the quality of life for Palestinians in tangible ways.
Blinken reaffirmed the administration's support for a two-state solution. He also emphasized that Israelis and Palestinians both deserve to live safely, securely and "enjoy equal measures of security, freedom and prosperity."
Finally, he also discussed with Abbas the challenges related to P.A. leadership and its need for reform.
Read More: JNS