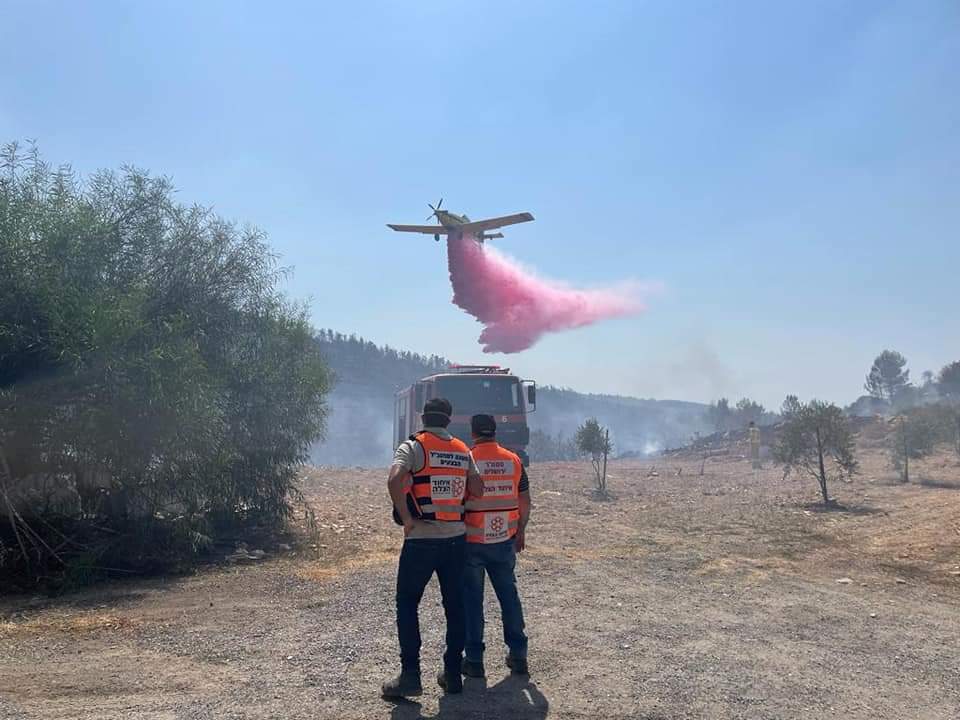 In The News
Blaze breaks out near Jerusalem, a week after major fire in area
A fire broke out Wednesday near the town of Givat Ye'arim on the western outskirts of Jerusalem, a week after a massive wildfire tore through the area.
The Fire and Rescue Service said ten firefighting teams and six planes took part in the effort to put out the blaze.
The fire was brought under control after around two hours, the fire services said, but added that firefighters were continuing to work to ensure it was fully extinguished.
Read more: Times of Israel