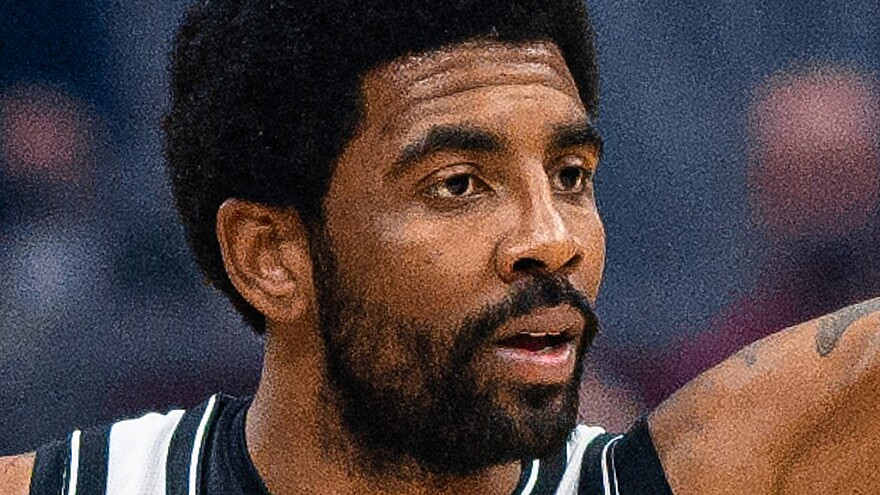 Antisemitism
In The News
Black Hebrew Israelites demonstrate in support of Kyrie Irving
Members of the Black Hebrew Israelite group protested on Sunday night outside of the Barclays Center in support of Brooklyn Nets star Kyrie Irving. The basketball player had just returned to the team following an eight-game suspension for promoting an antisemitic movie on social media and then failing to unequivocally denounce Jew-hatred.
Local media reported that some protesters wore shirts emblazoned with the phrase "Israel United in Christ," as others called for a boycott of Nike, which suspended its relationship with Irving amid the controversy.
Irving on Saturday apologized "deeply" for promoting the film "Hebrews to Negroes: Wake Up Black America" and thereafter failing to repudiate antisemitism. "I don't have hate in my heart for the Jewish people or anyone that identifies as a Jew," he said.
Read More: JNS