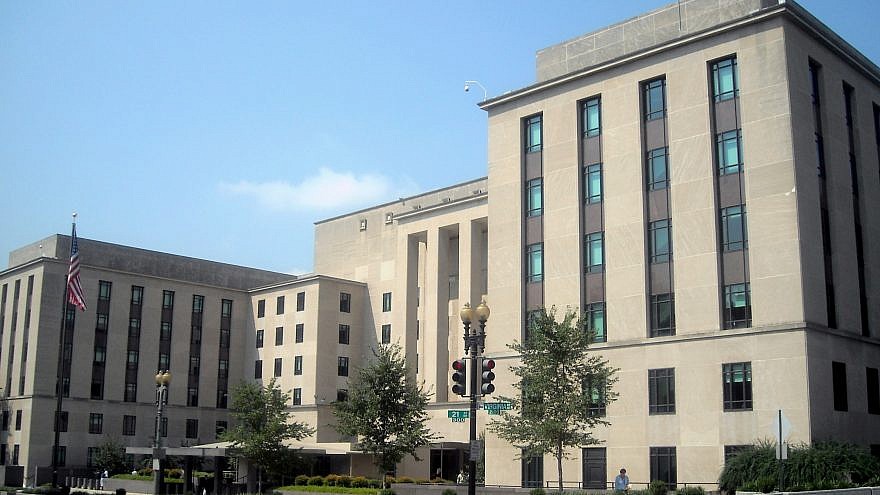 Antisemitism
Bipartisan Group of Senators Calls for Increased Funding for State Department Anti-Semitism Envoy
A bipartisan group of 28 senators have called on the Senate Appropriations Committee's Subcommittee on State, Foreign Operations and Related Programs to increase funding for the U.S. State Department's office that develops and implements policies and projects to combat global anti-Semitism.
The letter to the subcommittee, dated April 24, was signed by Sen. Jacky Rosen (D-Nev.), co-chair of the Senate Bipartisan Task Force for Combating Anti-Semitism, along with Sens. Mike Rounds (R-S.D.), Kirsten Gillibrand (D-N.Y.), Kevin Cramer (R-N.D.), Dianne Feinstein (D-Calif.), Ron Wyden (D-Ore.), Gary Peters (D-Mich.), Elizabeth Warren (D-Mass.), Cory Booker (D-N.J.), Chris Coons (D-Del.), Bob Casey (D-Pa.), Richard Blumenthal (D-Conn.), Ed Markey (D-Mass.), Catherine Cortez Masto (D-Nev.), Maria Cantwell (D-Wash.), Kyrsten Sinema (D-Ariz.), Chris Murphy (D-Conn.), Tammy Duckworth (D-Ill.), Bernie Sanders (I-Vt.), Amy Klobuchar (D-Minn.), Tammy Baldwin (D-Wis.), Tina Smith (D-Minn.), Kamala Harris (D-Calif.), Mark Warner (D-Va.), Jack Reed (D-R.I.), Chris Van Hollen (D-Md.), Tim Kaine (D-Va.) and Sherrod Brown (D-Ohio).
"Tragically, 75 years after the end of the Holocaust, anti-Semitism is on the rise around the world," wrote the senators, who cited a 2019 Anti-Defamation League survey that found that about one in four Europeans polled hold adverse sentiments towards Jews.
Reas More: JNS