Incitement
Bipartisan Bill to Counter Palestinian Textbooks That 'Demonize Israel' Introduced in Congress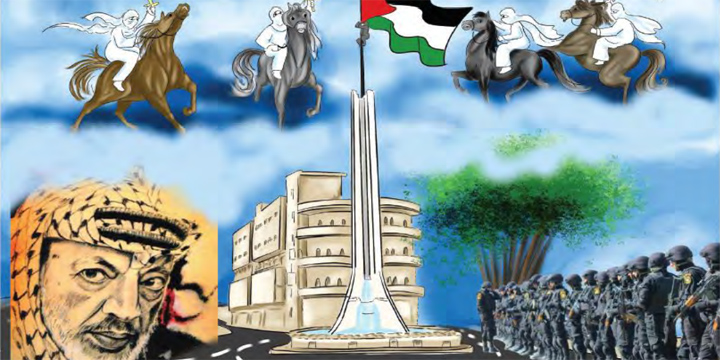 Members of Congress have brought forward a bipartisan bill to review textbooks and other materials used in Palestinian schools that have been accused of promoting extremism.
The Palestinian Authority Educational Curriculum Transparency Act — introduced in the House of Representatives on Thursday by Rep. David Young (R-Iowa) — calls on the US State Department to annually verify whether educational resources published by the Palestinian Authority (PA) and the United Nations in the West Bank and Gaza Strip continue to encourage "violence or intolerance toward other nations or ethnic groups."
The bill notes that despite being reformed in 2016 and 2017, Palestinian curriculums for grades 1 through 11 "fail to meet the international standards of peace and tolerance in educational materials established by the United Nations Educational, Scientific and Cultural Organization."
Textbooks used by the PA and the UN's Relief and Works Agency for Palestine Refugees in the Near East (UNRWA) likewise "demonize Israel, encourage war, and teach children that Palestinian statehood can be achieved through violence," it warns.
UNRWA — which has in the past asserted that its textbooks have been rigorously reviewed to ensure they are in line with UN standards — maintains 349 schools in the Palestinian territories, with 240,400 students in Gaza and 50,000 students in the West Bank.
If passed, the State Department will be required to inform Congress whether any US foreign aid was used to fund the inciting materials, and of any steps the PA and UNRWA have taken to address the situation.
"If the report finds that the hate has not been removed, the House Foreign Affairs Committee will not tolerate US funds being used to teach the curriculum in UNWRA and PA schools," said Marcus Sheff, CEO of the Institute for Monitoring Peace and Cultural Tolerance in School Education (IMPACT-se), which was involved in drafting the legislation.
In such a scenario, "sanctions will necessarily be applied," he told The Algemeiner.
Read More: Algemeiner