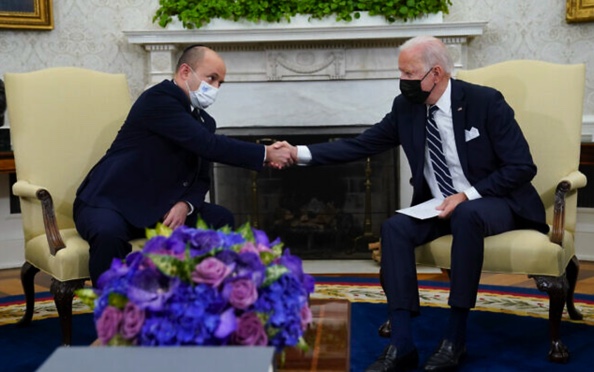 In The News
Biden to visit Israel in the next few months, says White House
US President Joe Biden will make his first visit to Israel as president in the coming months, the White House said, following a call with Prime Minister Naftali Bennett on Sunday evening.
It was the second phone conversation between the pair in less than a month.
Bennett used the opportunity to update Biden on Israel's efforts "to stop the violence and incitement in Jerusalem," the Prime Minister's Office said.
The two also discussed the Iranian nuclear threat, with the Israeli premier reiterating Jerusalem's stance against the US heeding Iran's demand to remove its Islamic Revolutionary Guard Corps from an American terror blacklist as part of ongoing negotiations between Tehran and world powers in Vienna to return to a nuclear deal under which Iran would at least temporarily halt its nuclear development in exchange for sanctions relief.
"I am sure that President Biden, who is a true friend of Israel and cares about its security will not remove the Revolutionary Guards from the [State Department's] list of [Foreign] Terrorist Organizations," Bennett told Biden, per the Israeli readout.
Read More: Times of Israel