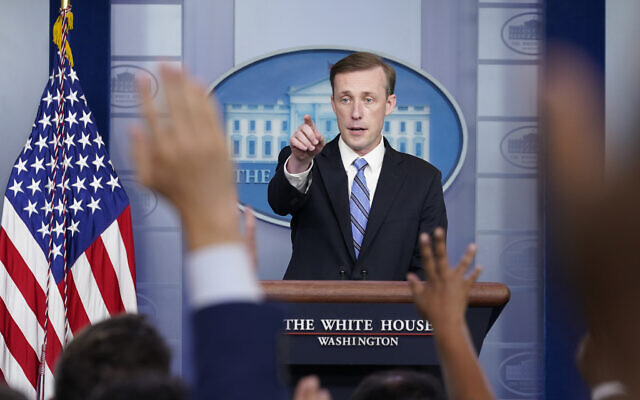 In The News
Biden security adviser heads to Egypt as Israel-Hamas tensions rise
WASHINGTON  — US President Joe Biden's national security adviser Jake Sullivan is heading to Cairo on Wednesday for talks with Egyptian government officials about rising tensions between Israel and Hamas.
The Biden administration is leaning heavily on Egypt, which has long played a role as mediator between Israel and the Hamas terror group, for help in maintaining stability in the region even as it presses Egyptian President Abdel Fattah el-Sissi to stop his crackdown on dissent.
"He will also discuss Egypt's role in promoting security and prosperity for both Israelis and Palestinians following the visit by Israeli Prime Minister Naftali Bennet to Egypt earlier this month," said National Security Council spokesperson Emily Horne.
Read More: Times of Israel