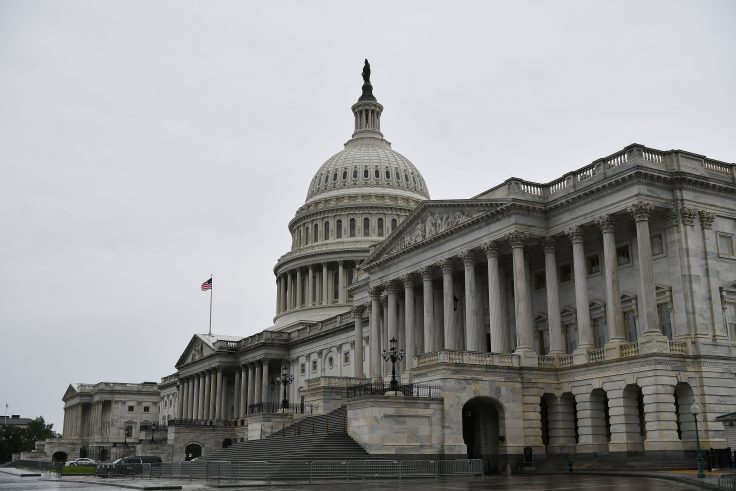 In The News
Biden Pressed to Cancel Iran Talks as Tehran-Backed Terrorists Attack Israel
05/12/2021
The Biden administration is facing new pressure from Congress to immediately end its negotiations with Iran in the wake of continued missile attacks on Israel by Tehran-armed-and-funded terrorist groups.
More than 40 Republican senators led by Marco Rubio (Fla.) petitioned the White House late Wednesday to "immediately end negotiations with Iran, and make clear that sanctions relief will not be provided," according to a copy of that letter exclusively obtained by the Washington Free Beacon. "The United States must not do anything to enrich Israel's enemies, such as by offering sanctions relief to a regime that seeks to destroy Israel," they write.
The 44 senators—including foreign policy leaders like Jim Inhofe (Okla.), Tom Cotton (Ark.), Bill Hagerty (Tenn.), Ted Cruz (Texas), and John Cornyn (Texas)—say the Biden administration should abandon its diplomacy with Iran to send a message that terrorism will not be tolerated by America. The letter sends a clear message that the majority of Republicans serving in the Senate see the Biden administration's diplomacy with Iran as a danger to U.S. national security, as well as the alliance with Israel.
Israel has been hit with more than 1,000 missiles during the past two days, all of them fired by the Iranian-backed terror groups Hamas and Palestinian Islamic Jihad (PIJ). Leaders of both groups recently bragged that Iran is funding and arming them with weapons significantly more sophisticated than the crude rockets typically shot at Israel. Since the violence erupted earlier this week, both terror groups successfully launched missiles into major Israeli cities, putting millions of civilians at risk. At least six Israelis have been killed so far and more than 200 wounded.
Iran, the senators note, "is a longtime financial and material supporter of Hamas. The United States engaging in active negotiations with Iran and potentially providing billions of dollars in sanctions relief will no doubt contribute to Iran's support of Hamas and other terrorist organizations who attack Americans and our allies."
Read More: Free Beacon