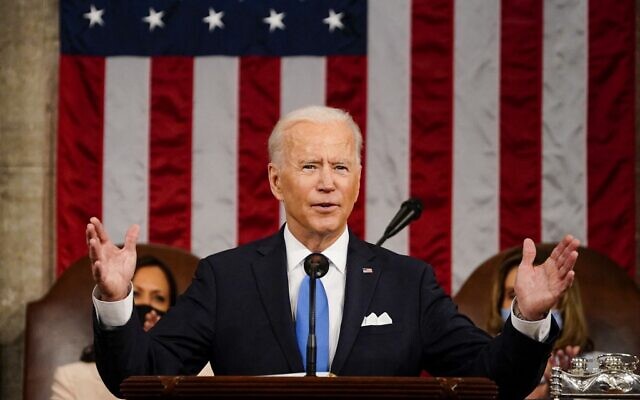 In The News
Biden administration 'dead set' on re-entering Iran deal, despite high price
05/05/2021
In recent days, conflicting reports have emerged over the ongoing negotiations in Vienna to revive the 2015 nuclear deal, leading to questions over to what extent the United States will undo Trump-era sanctions against Tehran.
Richard Goldberg, a senior adviser at the Foundation for Defense of Democracies, as well as an expert on Iran negotiations and sanctions, told JNS that he believes the reports coming out of Iran reflect leaks that the Islamic regime is already declaring victory at the negotiating table with the United States giving into 90 percent to 95 percent of the sanctions relief the Iranians had been seeking.
Goldberg said it appears that the administration has offered to lift a wide range of sanctions imposed on Iran by the Trump administration, including those placed for its sponsorship of terrorism and its ballistic-missile program.
Reportedly, he said, among sanctions that U.S. negotiators might agree to lift may include those on Iran's central bank, national oil company, a tanker company and a petrochemical company in exchange for Iran re-entering the nuclear deal.
Read More: JNS