Archeology
Biblical site tied to Ark of the Covenant unearthed at convent in central Israel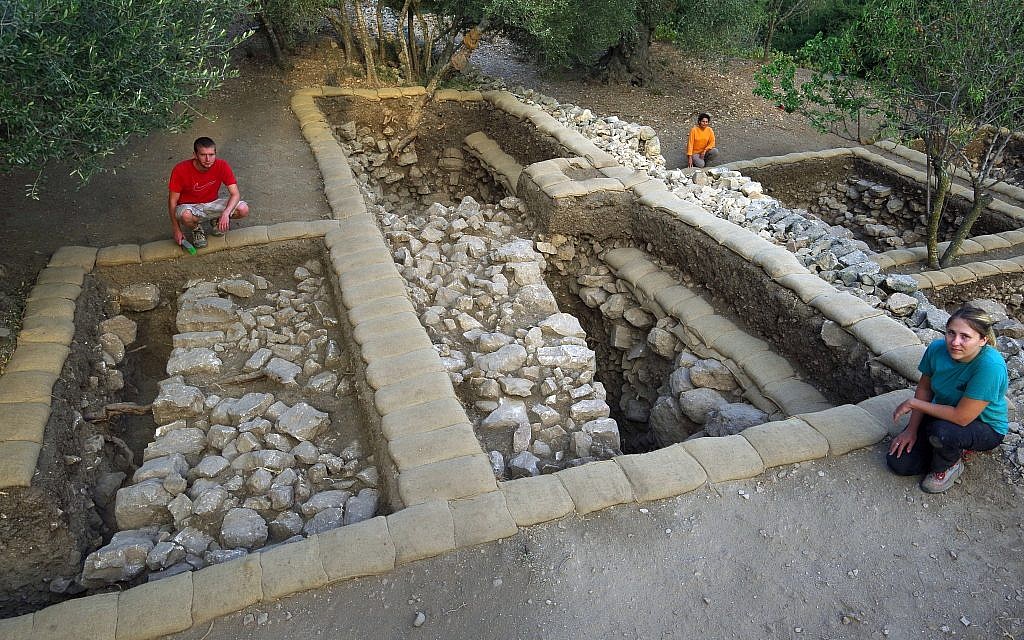 A massive 8th century BCE man-made platform discovered at a Catholic convent in central Israel may have served as an ancient shrine to the Ark of the Covenant, said leading Tel Aviv University archaeologist Israel Finkelstein. Unearthed at Kiriath-Jearim, the shrine gives potential new insight into the political machinations of the sibling kingdoms of Judah and Israel.
Remains of the monumental elevated podium have been unearthed on a Judean hilltop long associated with the location of biblical Kiriath-Jearim. According to the Hebrew Bible, the spot was the 20-year home of the legendary Ark of the Covenant until taken by King David and paraded to Jerusalem.
The joint expedition by Tel Aviv University and the College de France is not on the trail of the elusive ark, however. Indeed Finkelstein, the dig's co-director, does not believe the Ark of the Covenant existed.
Rather, it is in search of physical evidence from almost three millennia ago of the geopolitical situation in the border town, located between the two monotheistic kingdoms.
The large elevated platform, Finkelstein believes, was constructed by the northern kingdom as a shrine to the biblical story of the ark.
"The excavations at Kiriath-Jearim shed light on the strength of Israel (the Northern Kingdom) in the early 8th century, including, possibly, its domination of Judah," Finkelstein told The Times of Israel. "They also illuminate an important theme in the Bible – the Ark and its history."
Alongside some 50 student volunteers, in the summer of 2017 Finkelstein and co-directors Thomas Römer and Christophe Nicolle broke ground on the Shmunis Family Excavations at Kiriath-Jearim on the private grounds of a Catholic nunnery situated near the central Israeli-Arab village of Abu Ghosh.
According to Römer, an internationally known expert on the Hebrew Bible, the biblical stories surrounding the Ark of the Covenant served pragmatic political purposes. "The kernel of the original narrative was to legitimate Kiriath-Jearim as the new sanctuary of the shrine after the destruction or the abandonment of Shilo," wrote Römer in an email to The Times of Israel this week.
Read More: Times of Israel