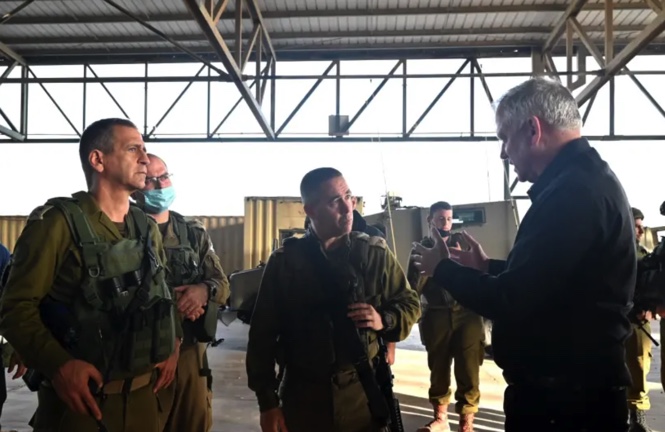 Issues
Bennett: We're working 'around the clock' to prevent further attacks
Security forces are working "around the clock" to prevent further terror attacks, Prime Minister Naftali Bennett said Saturday night after a terror attack was thwarted when Border Police killed three members of a Palestinian terrorist cell near Jenin yesterday.
Four Border Police officers were wounded in the operation by the Counterterrorism Unit, which also included the army.
"Over Shabbat, the Shin Bet (Israeli Security Agency), the Israel Police, the Israel National Counterterrorism Unit, and the IDF foiled a ticking bomb," Bennett said. "However, we are certainly assuming that there will be many more attempts and we are currently working to thwart them. Our people are acting with courage around the clock in a hostile and violent environment."
He spoke during a visit to the Shin Bet's headquarters in Tel Aviv, where he met with its director, Ronen Bar.
"We are in the midst of a joint effort by the security forces to stop the recent terrorist attacks from continuing and to restore security to the citizens of Israel," said Bennett.
Read More: The Jerusalem Post