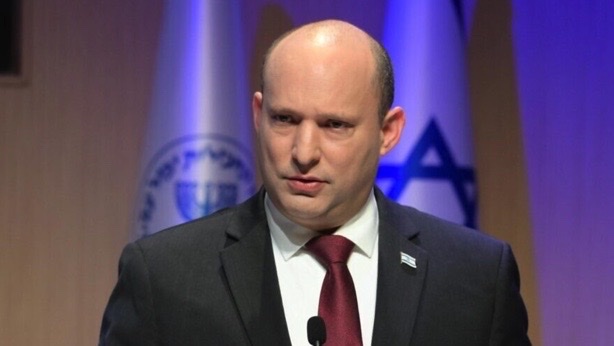 Issues
Bennett: We have reached 'moment of truth' on Iran nuclear program
Israeli Prime Minister Naftali Bennett said on Tuesday that the critical juncture regarding Iran's nuclear program was at hand, and reiterated that the Jewish state would not be bound by any agreement reached in Vienna.
Speaking at a ceremony at the Mossad intelligence agency's "Advanced Technologies and Innovation Event," attended by senior security officials, Bennett said, "While one of our eyes—like the whole world—is on Kyiv, the other eye watches, tensely, at what is happening west of there, in Vienna."
For Israel, said the prime minister, "There is no such thing as 'sunset,'" referring to the so-called sunset clauses of the 2015 Joint Comprehensive Plan of Action nuclear accord, lifting all restrictions on Iran's nuclear program after a set number of years have elapsed. "The sun will not set on Israel's security and the well-being of its citizens," said Bennett.
Echoing past statements, Bennett reiterated that any agreement reached in Vienna between Iran and the world powers would not be binding on the Jewish state. "And the date—two and a half years from now—which allows Iran to assemble countless centrifuges, certainly does not bind us," he added.
Read More: JNS