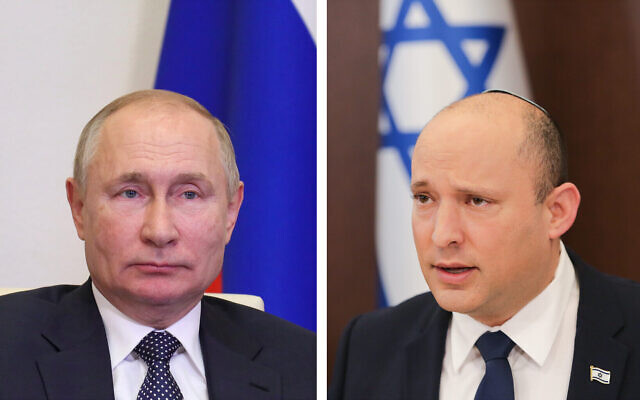 In The News
Bennett to travel to Russia next week to meet Putin, with Iran on agenda
Prime Minister Naftali Bennett will travel to Russia next week for a meeting with Russian President Vladimir Putin, his office said Tuesday.
Bennett's office said the premier would take off for Sochi on Friday, October 22, adding that Putin extended the invitation.
"The two will discuss a series of diplomatic, security and economic issues involving both countries, as well as important regional matters, primarily Iran's nuclear program," the Prime Minister's Office said.
It will be Bennett's first meeting with the Russian leader since entering office.
Both leaders spoke last Thursday, when Bennett congratulated Putin on his 69th birthday.
Read More: Times of Israel