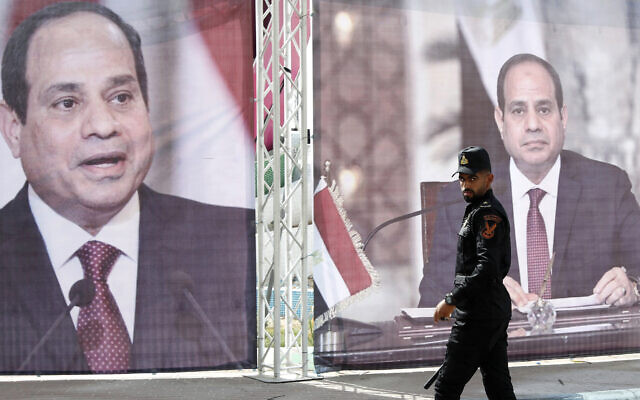 Bennett talks to Egypt's Sissi for 1st time as PM; they agree to meet
Prime Minister Naftali Bennett spoke on Monday with Egyptian President Abdel-Fattah el-Sissi in what was the first call between the two leaders since the new Israeli government was installed earlier this month, the Prime Minister's Office said in a statement.
Sissi congratulated Bennett on entering office, a move that ousted long-serving former prime minister Benjamin Netanyahu who was, until the June 13 confirmation of the new government, the only serving Israeli prime minister that Sissi ever dealt with as president.
Sissi and Bennett agreed to set up a meeting as soon as possible.
During the call the two leaders discussed a broad range of bilateral, regional and international issues, the statement said.
The two praised the peace agreement between the two countries as "a foundation stone for stability in the Middle East for more than 40 years," the PMO said.
Read More: Times of Israel