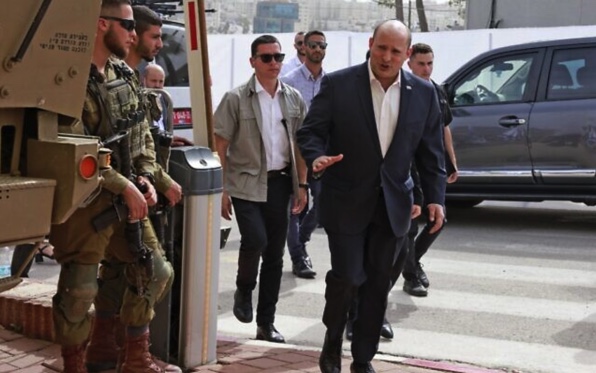 In The News
Bennett says security forces recently foiled more than 15 terrorist attacks
Prime Minister Naftali Bennett said Tuesday that a string of recent deadly terrorist attacks in Israel should serve as a wake-up call, but that more than 15 other such attacks had been foiled recently.
"The last two weeks, in which we have been dealing with severe terrorist attacks, are a wake-up call for all of us," Bennett told reporters during a visit to an army outpost in the West bank. The prime minister said that the series of attacks must spur officials to take action "after years of neglect, and fix what needs to be fixed with all our might."
Kan news reported that Israel's high-level security cabinet will convene on Sunday to discuss rising tensions with Palestinians and fears of violence during Ramadan. The meeting will be the second in under two weeks, after the cabinet had not met for months.
Eleven people were killed in terrorist attacks in Beersheba, Hadera, and Bnei Brak in recent weeks, the deadliest such string of attacks in Israel in several years. Officials have expressed concern over a greater escalation during the holy month of Ramadan and as Passover approaches.
Bennett said that security officials are currently "operating in a very aggressive manner. So far, the IDF, the Shin Bet, and the Israel Police have foiled more than 15 serious attacks that were planned by terrorist elements in the West Bank and the rest of Israel."
Read More: Times of Israel