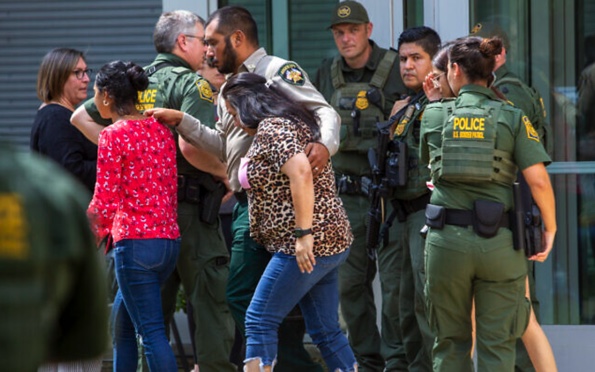 In The News
Bennett mourns 'horrific murder of innocent children and teachers' in Texas massacre
Israeli leaders on Wednesday expressed their condolences after a gunman massacred at least 19 children at an elementary school in Texas.
Local authorities said two adults were also killed during the shooting spree in the town of Uvalde. The attacker, who shot and critically wounded his grandmother before the attack, was killed by law enforcement.
"Israel mourns together with the American people the horrific murder of innocent children and teachers at an elementary school in Uvalde, Texas," Prime Minister Naftali Bennett said.
"Our prayers are with the victims, their families and the American people," added Bennett, who himself attended an American elementary school when his family lived in the United States for two years.
Foreign Minister Yair Lapid said he was "devastated by the horrific shooting in Texas."
"The prayers of the people of Israel are with the families of the victims, the Uvalde community, and the American people," he said.