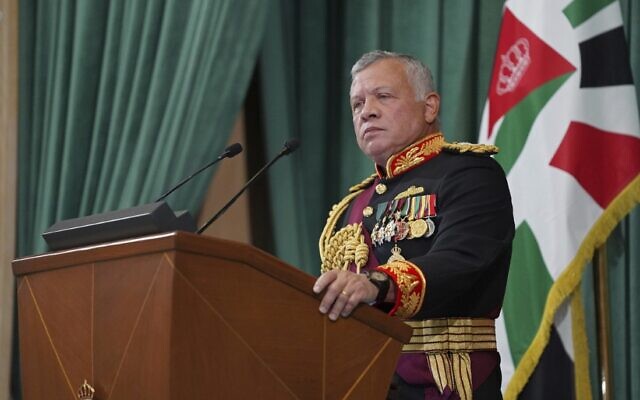 Bennett met secretly last week with Jordan's King Abdullah in Amman
Prime Minister Naftali Bennett and Jordanian King Abdullah II met in secret last week at the crown palace in Amman, in the first summit between the countries' leaders in over three years.
Bennett, who took office less than a month ago, traveled to meet Abdullah last Tuesday, a day after he spoke with Egyptian President Abdel Fattah El-Sissi.
The Prime Minister's Office declined to comment on reports of the talks, first carried by Walla News, but an Israeli official confirmed the meeting to the Associated Press.
News of the meeting came hours after Foreign Minister Yair Lapid met with his Jordanian counterpart, Ayman Safadi, on the Jordanian side of the Allenby Bridge crossing. The two announced a deal for Israel to supply Jordan with 50 million cubic meters (65 million cubic yards) of water as it battles a severe drought.
According to Walla News, the meeting last week was largely positive, and Bennett informed Abdullah of Israel's decision to boost water exports to Jordan.
Read More: Times of Israel