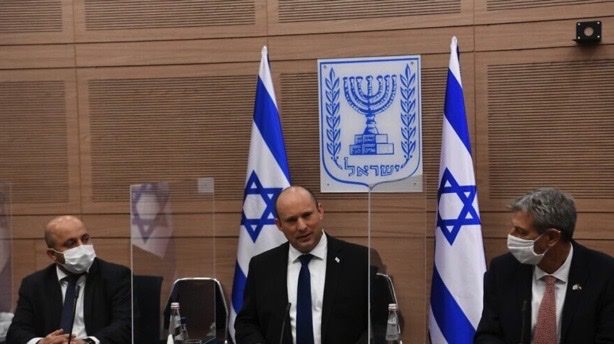 In The News
Bennett: Israel shifting to a concept of 'consistent offense' against Iran
Israel is going on the offensive against Iran, and will not be bound by whatever agreement might be reached in Vienna between Iran and world powers, Israeli Prime Minister Naftali Bennett said on Monday.
"Iran tops our list of challenges," said Bennett, during his first appearance before the Knesset Foreign Affairs and Defense Committee, according to a statement from his office. "Iran is the head of an octopus that constantly threatens Israel on all its borders via its proxies and its tentacles. We are dealing day and night with Iran and its malign activity."
As a result, he said, Israel is "shifting to a concept of consistent offense and not just consistent defense," irrespective of what happens in the Vienna talks.
While Israel was "certainly concerned" about the talks, "it is important for me to say here clearly and unequivocally: Israel is not a party to the agreements," said Bennett.
"Israel is not bound to what will be written in the agreements if they are signed. Israel will maintain unlimited and unrestricted freedom of action, everywhere and at all times," he added.
Read More: JNS