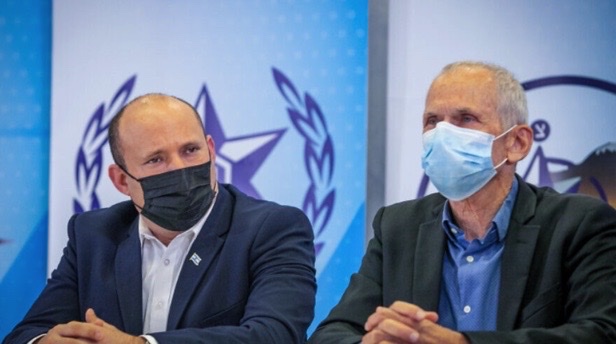 In The News
Bennett, Barlev announce formation of Israel National Guard
Israel's prime minister, public security minister and police commissioner on Tuesday announced the formation of the Israel National Guard, which will be part of the Israel Police.
"Today we are starting out with a budgeted and approved decision to establish the Israel National Guard," said Prime Minister Naftali Bennett in a statement. "The goal is to triple the overall strength of the Border Police units," he added.
The establishment of the new force is a result of the lessons learned from the violence that erupted across the country during "Operation Guardians of the Walls" in 2021, according to the statement.
"The Israel National Guard will be a trained and skilled force that will be able to operate in several areas simultaneously and deal with disturbances and emergency scenarios," the statement said.
The National Guard will comprise three different types of forces: conscripted and professional Border Police personnel, a reserve force consisting of 46 combat companies, 28 of which currently exist and 18 of which will be added in the coming years, and a volunteer force of Israel Defense Forces reservists.