Micro-History
Benjamin, Ido Netanyahu receive brother Yoni's army items after 40 years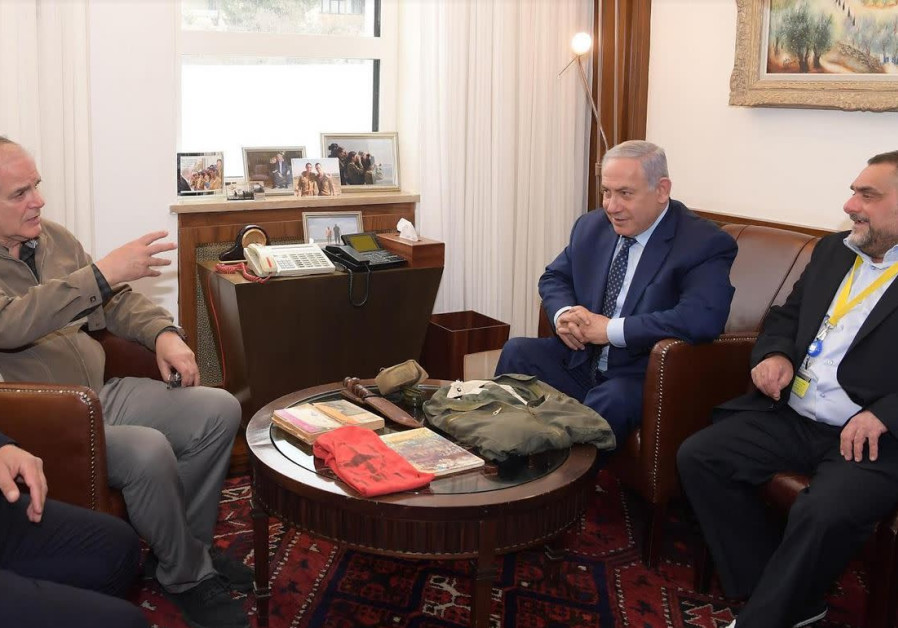 Prime Minister Benjamin Netanyahu and his brother, Dr. Ido Netanyahu, on Monday received personal items belonging to their late brother Yoni, who was killed in the hostage rescue operation in Entebbe in 1976, which he heroically commanded.
Yosef Shemesh served with the late Netanyahu in the 71st Batallion of the Armored Corps in the Golan Heights, and kept the items in his possession since he was commanded by Netanyahu.
The prime minister and his brother met with Yosef Shemesh in the Prime Minister's Residence and received Yoni's possessions, which included Yoni's commando knife, a Passover Haggada out of which he read at the Seder mentioned in The Letters of Jonathan Netanyahu, and his overalls.
The items also included books Yoni gave to Yosef, the unit's shirt, a sleeping bag, gloves and a compass.
The prime minster said that "My brother Ido and I are very impressed. We know some of these things. This commando knife was in the unit."
We know Yoni's books, and there is a Haggada for Passover, which he used in the Seder he gave his soldiers. This is a very moving reminder from the past. I'm very grateful to you, thank you," Netanyahu told Shemesh.
Read More: Jerusalem Post